Result: 1- 8 out of 13 Article found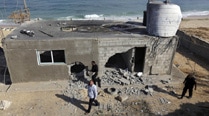 The attacks struck training grounds used by Palestinian militants, leaving two people lightly injured.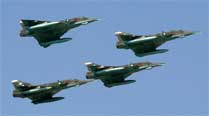 Security sources say a number of terrorists hideouts have been completely destroyed in Shawal valley of the region.
Recent weeks have seen a relentless aerial targeting towns and villages across Aleppo province.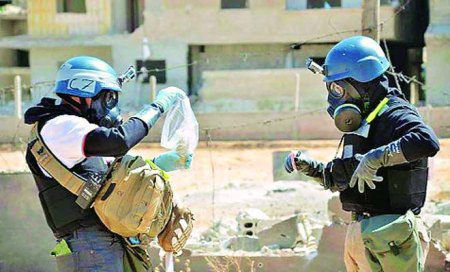 Scattering of weapons to sites across Syria by an elite Syrian unit is complicating US air strike plans.
Obama buys time and space on Syria. He must use it to explore diplomatic options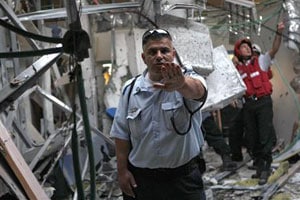 A rocket fired by Palestinian militants in Gaza which crashed into southern Israel.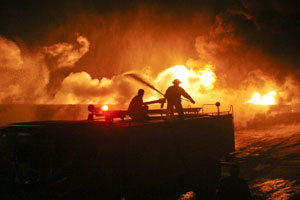 A top Pak military official is quoted as saying: 'We can expect more attacks from our supposed allies.'
Says there is zero evidence of airstrikes on Libyan districts.
To ensure that no wrong target is hit in the air strikes by coalition forces in Tripoli,the United States is learnt to have asked India.
Libyan government soldiers battled rebels on the road to the insurgent stronghold of Benghazi.
France and Britain favour targeted strikes in Libya in case Moammar Gaddafi uses chemical weapons or air strikes against his people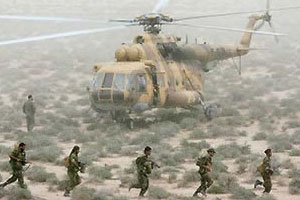 Western countries suspect Iran's atomic work is a cover for a nuclear weapons programme.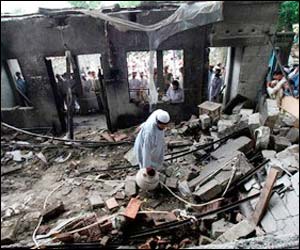 At least 18 militants were killed in a US drone attack and air strikes by Pak combat jets on terrorist bases in the volatile Waziristan tribal region.