Result: 1- 7 out of 7 Article found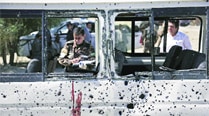 Worst bombing since 2001; over 40 injured.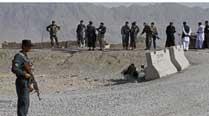 The attack took place on Saturday morning in the eastern Ghazni province, in Giro district.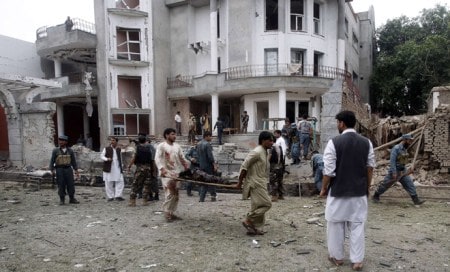 Confirming the blast by suicide bombers in front of the Consulate,official sources say 'all Indians are safe and there was no major damage to the consulate'.
The blast that ripped through a wedding celebration in an Afghan village,killing 40 people,appears to have been aimed at 17 guests of an anti-Taliban guard group encouraged by the Americans.
An Afghan Interior Ministry spokesman says the governor of a restive eastern province is slightly injured after a bomb exploded in a garbage container outside the governor's compound.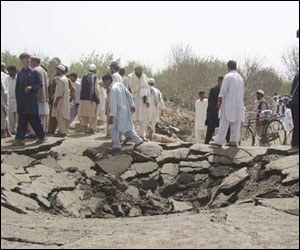 A massive blast triggered in an overturned timber truck in central Afghanistan killed 25 people,destroyed shops and propelled pieces of the vehicle about 2 km away.
Four people,including an Indian engineer,were wounded when a bomb struck a convoy of road construction workers heading to their site in eastern Afghanistan.