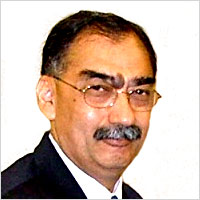 Vivek Katju
Thu, Dec 25, 2014
Khobragade interview controversy points to erosion of important conventions.
Sat, Nov 08, 2014
Is Ghani engineering a significant reversal in Karzai's India policy?
Wed, Oct 08, 2014
Benefits of a personal relationship between leaders of nations are exaggerated.
Tue, Aug 19, 2014
Will agreement between presidential candidates keep Afghanistan from tipping over?
Mon, Jun 16, 2014
Herat attack was meant to stop Sharif visit, spoil Modi's 'party'.