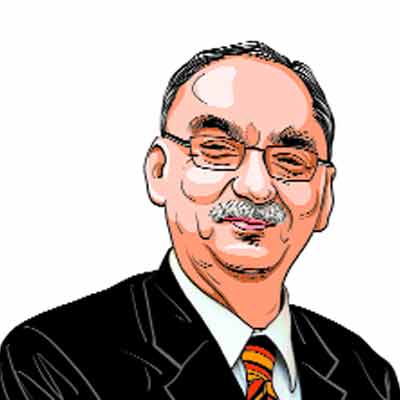 Vivek Katju
Thu, Jan 14, 2016
A full engagement with Pakistan cannot withstand major terror strikes.
Fri, Dec 18, 2015
Do not expect timely movement on Tapi. There are many imponderables
Sat, Nov 28, 2015
An engaging account of the making of modern Myanmar and what its changing relationship with India signifies
Wed, Oct 21, 2015
Indian interests in Africa will benefit from timely implementation of projects.
Tue, Jul 28, 2015
Modi's foreign policy shows new energy. But can ambition stand in for realism?
Tue, Jun 16, 2015
Myanmar's outrage will have to be soothed. Going ahead, we need its cooperation.
Wed, May 13, 2015
A new economic corridor could be a positive, binding force in Sino-Pakistan ties.
Wed, Mar 18, 2015
India must find a way to make the Pakistan army an interlocutor.
Delhi Assembly Polls
Fri, Feb 13, 2015
India-watchers are keen to see how Modi responds to the Delhi verdict.
Thu, Dec 25, 2014
Khobragade interview controversy points to erosion of important conventions.
Sat, Nov 08, 2014
Is Ghani engineering a significant reversal in Karzai's India policy?
Wed, Oct 08, 2014
Benefits of a personal relationship between leaders of nations are exaggerated.
Tue, Aug 19, 2014
Will agreement between presidential candidates keep Afghanistan from tipping over?
Mon, Jun 16, 2014
Herat attack was meant to stop Sharif visit, spoil Modi's 'party'.