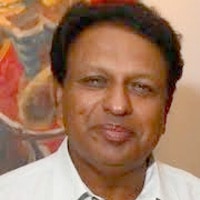 T.P. Sreenivasan
Thu, Sep 11, 2014
The focus has shifted from the nuclear liability act and trade issues to Javelin missiles and Apache helicopters.
Thu, Jul 17, 2014
We must catch up with the global revolution in education.
Thu, Jun 19, 2014
A new government is in place and the world is taking note.
Sun, May 11, 2014
Why the overall framework of foreign policy will be hard to alter.
Fri, Jan 10, 2014
However symbolic,the Geneva agreement fosters a climate for conciliation.
Wed, Nov 20, 2013
On Sri Lanka,electoral considerations trumped diplomacy.
Fri, Oct 11, 2013
From Syria to US-Iran,signs of a thaw.
Sat, Aug 31, 2013
For the moment,India's government must manage,not promote,ties with Pakistan.
Tue, Jul 16, 2013
In diplomacy,Delhi speaks too softly,doesn't carry a stick
Fri, Jun 14, 2013
The PM's visit to Japan sent the right signals to China
Thu, May 09, 2013
China's reputation for inscrutability serves it well in all its actions
Wed, Apr 17, 2013
The free trade agreement isn't yet done,but India-EU ties are robust