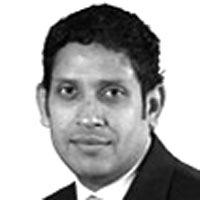 Praveen Chakravarty
Wed, Oct 08, 2014
Alteration in the electoral landscape had a larger impact on BJP's UP bypoll performance than its Hindutva campaign.
Fri, Aug 22, 2014
The impact of social media on electoral outcomes in the Lok Sabha polls was marginal.
Mon, Jun 23, 2014
Five years on, we need to examine our xenophobic reactions and paranoia of the intrusive state.
Thu, May 15, 2014
Electoral data does not support the argument that the influence of regional parties is waning.