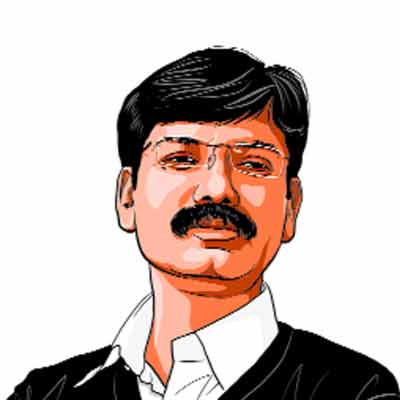 Badri Narayan
Wed, Jan 11, 2017
Mayawati fears that if the BSP is portrayed as an exclusively Dalit party, she might lose the votes of other castes
Thu, Dec 15, 2016
Non-Jatav Dalits in UP do not find political representation because of their limited role in swaying state and national elections.
Fri, Sep 16, 2016
Mayawati aims to win over Muslims, other social groups to expand BSP base.
Mon, Aug 15, 2016
Gujarat Dalits' move to quit 'menial jobs' in protest has a precedent in UP
Wed, Jun 15, 2016
Enthused by its success in Assam, the BJP is now focused on winning Uttar Pradesh
Mon, Mar 21, 2016
Countercultural narratives of myths and deities must be allowed to flourish.
Tue, Feb 09, 2016
SP projects the former as a development icon, the latter plays on caste.
Fri, Nov 20, 2015
Results of local elections indicate that the BSP is regaining ground in UP.
Mon, Nov 03, 2014
Kanshi Ram's critique of Dalit politics of 1970s has again become relevant
Thu, Aug 14, 2014
Why the communal incidents in western UP may, in fact, be engineered.
Sun, May 25, 2014
The BJP has adeptly taken apart Mayawati's social engineering
Tue, Oct 29, 2013
Both the BSP and BJP are trying to appropriate him as they compete for Dalit votes.