Former Soviet leader Mikhail Gorbachev warned on Monday that the world had reached a "dangerous point" as tensions between Russia and the United States have spiked over the Syria conflict. Relations between Moscow and Washington — already at their lowest since the Cold War over the Ukraine conflict – have soured further in recent days as the United States pulled the plug on Syria peace talks and accused Russia of hacking attacks.
Here is a brief look into what sparked the on-going tensions between the two countries over Syria:
Re-ignition of Syria Civil War
The five-year long war civil war in Syria reignited in the last week of September after the one-week long ceasefire agreement between the government and the rebel forces came to an end. Syrian President Bashar al-Assad launched an offensive attack against the rebel groups as he shifted his focus towards the northern city of Aleppo.
Watch | EXCLUSIVE: Aleppo's War Battlefield Update 1st October 2016, Syria

The rebel forces wanted to remove Assad as the President which did not go down well with the Syrian dictator. Despite efforts by US and Russia, the strongest ally of Syria, to rescue the ceasefire agreement, the Syrian government announced the official culmination of the agreement on September 26.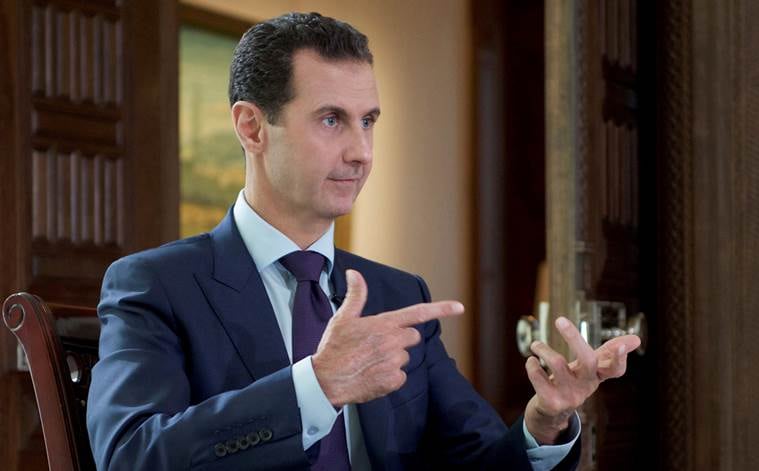 Syria, with the help of Russia, started a series of airstrikes against the rebel-held areas in Aleppo. Thousands of innocent civilians were trapped in the city and many lost their lives in the violence that unfolded.
US-Russia tussle over Syria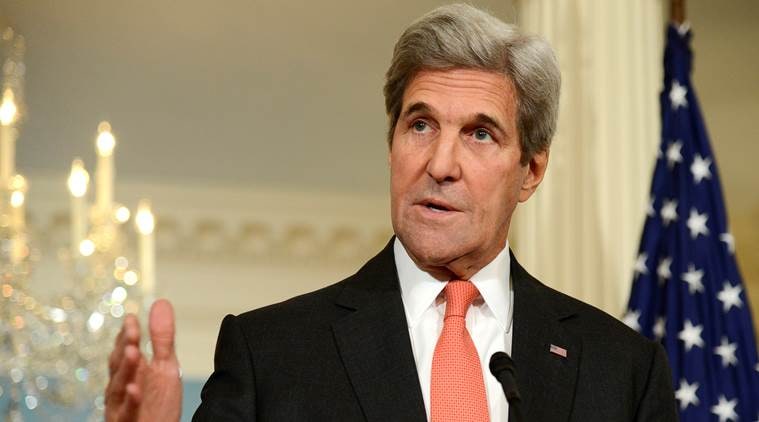 The US broke off talks this week with Russia on implementing a ceasefire agreement in Syria and accused Moscow of not living up to its commitments. The breakdown eliminated hopes of an emerging diplomatic solution to end the civil war in Syria, that has killed thousands and displaced an estimated 11 million people.
"We are not giving up on the Syrian people and we are not abandoning the pursuit of peace," US Secretary of State John Kerry had said.
After breaking ties, US officials formally accused the Russian government of directing cyber attacks on American political organisations, saying the hacks were "intended to interfere with the US election process". US also accused Russia of war crimes, with Kerry arguing that Russia keeps hitting hospitals and medical facilities with children and women in them. He said, "Russia and the regime owe the world more than an explanation about why they keep hitting hospitals and medical facilities, and children and women."
Russia refuted the allegations and lashed out at the United States for claiming that Russia is hacking political websites and email accounts in an attempt to influence the American elections. Deputy Foreign Minister Sergei Ryabkov said in a statement Saturday that Washington's accusations are an attempt to heat up anti-Russian sentiment as the US presidential election nears.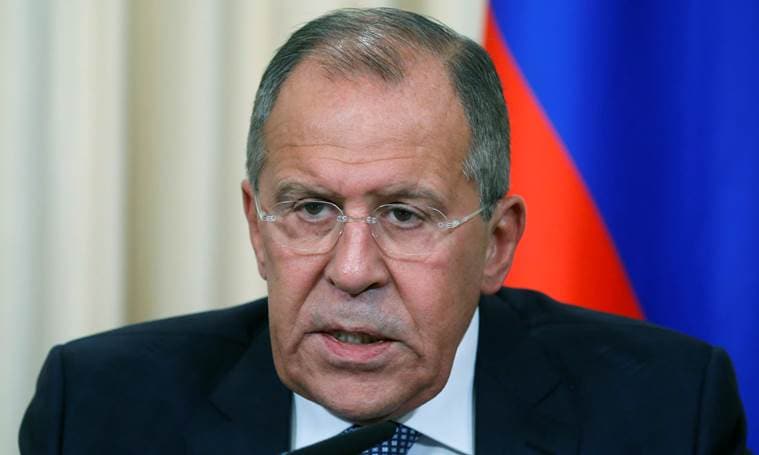 Russian Foreign Ministry spokeswoman Maria Zakharova accused US of trying to distract attention from its own failure to implement the ceasefire deal by calling for an investigation into Russia's actions in the war-torn region. Russia has since employed more air strikes in Syria. Russian Defense Ministry spokesman Major General Igor Konashenkov said that a battery of the S-300 air defense missile systems had been deployed to protect a Russian facility in the Syrian port of Tartus and Russian navy ships off the Mediterranean coast.
Russian Foreign Minister Sergei Lavrov said on Sunday that Russia had the means to protect its assets in Syria if the United States decided to carpet bomb the Syrian government's military air fields. Lavrov said he had heard that this was one option being advocated by some policy makers in Washington.
United Nations Security Council vote on Syria
Russia vetoed a French-drafted United Nations Security Council resolution on Saturday that would have demanded an immediate end to air strikes and military flights over Syria's Aleppo city and called for a truce and humanitarian aid access throughout Syria. Meanwhile, a rival Russian-drafted resolution that aimed to revive a failed September 9 US and Russia ceasefire deal on Syria did not garner the minimum nine votes.
Watch | UN Security Council emergency meeting on Aleppo

The UN Security Council voted on Saturday on the rival Syria resolutions sponsored by France and Russia. Russia's last minute introduction of a rival resolution on Friday afternoon took Western supporters of the French draft by surprise. Several diplomats privately called it a brilliant move by Moscow because it forced Western powers to veto as well. So instead of Russia alone being put in a negative spotlight for vetoing the French resolution demanding an end to the bombing campaign by Syrian and Russian aircraft in Aleppo, the Western powers are highly likely to veto the Russian draft because it makes no mention of a bombing halt.
The votes reflected the deep divisions in the UN's most powerful body which is charged with ensuring international peace and security but has totally failed to take action to end the more than 5-year Syrian conflict which has killed over 300,000 people and displaced millions.
Meanwhile, civilians in Aleppo await medical aid
An international medical aid agency pleaded on Monday for access to treat the wounded in the eastern, rebel-held part of Syria's Aleppo even as government forces pressed on with their offensive to retake that part of the embattled city. Doctors Without Borders, which supports eight hospitals in Aleppo's besieged eastern quarters, said that only 35 doctors remain in eastern Aleppo, amid an estimated population of 275,000.
The organization, which also goes by its French acronym MSF, said in a statement that the medical workers in Aleppo are exhausted and facilities overstretched and facing an impending fuel shortage. Eastern Aleppo's Health Directorate said the wounded were sleeping outside overcrowded hospitals, waiting for care.
(With inputs from Agencies)
For all the latest World News, download Indian Express App