The second presidential debate between Hillary Clinton and Donald Trump touched upon topics such as women, Obamacare, email scandal, tax evasions, war in Syria, US-Russia relations and energy policies as citizens asked their candidates questions in a town hall style debate.
WATCH VIDEO: US Presidential Debate: Clinton-Trump Spar Over Obamacare, Policies, Syria
Martha Raddatz and Anderson Cooper moderated the debate which started on a chilly note as both the candidates refused to shake each other's hands- a tradition of the American presidential debate.
The second presidential debate held more significance in the light of Donald Trump 2005 tapes where he is heard making vulgar comments on women. Many Republicans have withdrawn support for Donald Trump, which is a new low for the candidate. The debate was a chance for Donald Trump to clear his name and make up for the damage the videos have inflicted upon his campaign.
WATCH VIDEO
Here we take a look whether Donald Trump was able to use the second presidential debate to his advantage and tip the polls in his favour or whether Hillary Clinton maintained her lead.
The Washington Post
Winner: Hillary Clinton
The Washington Post declared Hillary Clinton as the obvious winner stating that the Democratic candidate  was steady and knowledgeable and pleasant throughout. "Because Clinton went into this debate with massive momentum in the race — much of it caused by Trump's stumbles — and didn't make any sort of glaring error that would allow the Republican back into the contest. She was steady, knowledgeable and pleasant — even in the face of some very personal attacks — throughout. And she let Trump talk which, as has been the case since he got into the race, is always his undoing.
Loser: Donald Trump

Even though Donald Trump was more solid and energetic in this debate compared to his previous tilt according to The Washington Post, the Republican candidate did not manage to tip the scales in his favour. "Trump was — stop me if you've heard this one — his own worst enemy. His stunt of holding a pre-debate press conference with a handful of women allegedly assaulted by Bill Clinton flowed seamlessly into Trump's insistence from the debate stage that Hillary Clinton would be in jail if he was elected president — and into his remarkable (and repeated) accusation that Clinton has "hate in her heart."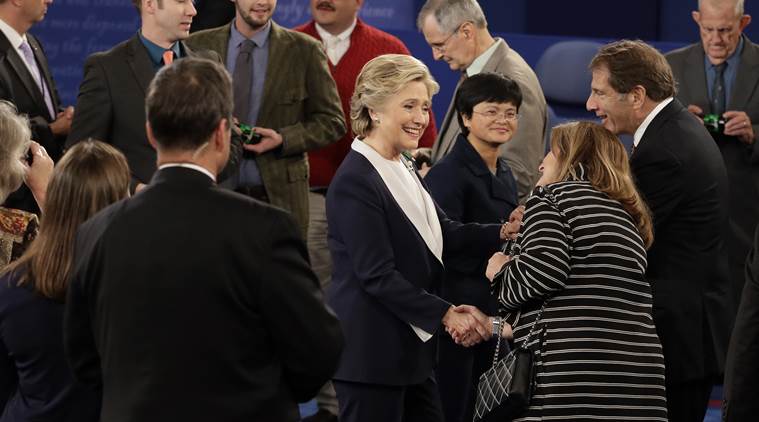 The Los Angeles Times
Winner: Hillary Clinton
The LA Times said that Hillary Clinton continued to be in the lead, proving to be a winner in the second presidential debate. "This debate wasn't a game-changer — which means it was a victory for Clinton. She's ahead; she doesn't need the game to change. Trump's the candidate who needed to alter the direction of the race, and nothing he said or did suggests that he achieved that goal."
Loser: Donald Trump
According to The LA Times Donald Trump could not wipe away the multiple problems that have enveloped his campaign since the last presidential debate. "This debate started with large segments of the Republican Party in full-scale flight from their nominee and polls showing him losing badly in almost every key battleground state. Trump's only path to win was to somehow reverse that trajectory. That was probably an impossible task. Rather than tackle that challenge, Trump chose to indulge the anger of his most passionate supporters, who despise both Bill and Hillary Clinton. Nothing that happened over the debate's 90 minutes seems likely to wipe away the multiple problems that have enveloped Trump's campaign since these two last met on a debate stage; it may have made them worse."
PoliticusUSA
Winner: Hillary Clinton
PoliticusUSA termed Hillary Clinton as the winner of the presidential debate as she only helped her campaign and the debate did nothing to obstruct her path to the presidency."Former Secretary of State Clinton knew that Trump had nothing to lose, so he was going to bring his full load of irrational rage to the debate. It was obvious what was coming. Clinton not only to cut through Trump's fury and noise, but she effectively countered Trump and continued to look ready to be president."
Loser: Donald Trump

According to PoliticusUSA the debate was disastrous for Donald Trump. "The bar was low for Trump as his campaign has been burning to the ground since the release of audio where Trump made lewd comments about women and bragged about sexual assault. Trump gave his supporters what they wanted. He tried to bully Hillary Clinton using bogus Bill Clinton conspiracy theories. He tried to bully Hillary Clinton on her emails. Trump brought up Benghazi. Trump did what the alt-right wanted, and the debate was a disaster for him."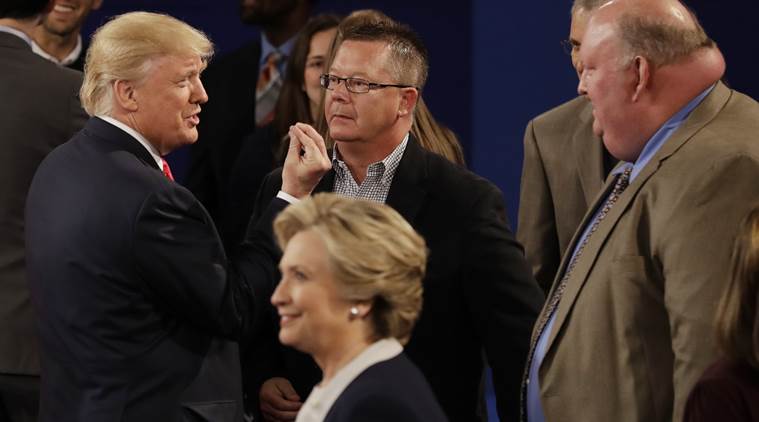 Vox
Winner: Hillary Clinton
Hillary Clinton decided not to act on any of Donald Trump's bait is what helped her win the debate according to Vox. "Clinton had one task in the debate: do no harm. She's ahead in the polls. Trump just got hit with the worst scandal of the campaign so far. His elite Republican support is rapidly abandoning him. She just needs to not screw it up and let Trump continue to dig his own grave. She did that, and then some. She continued her effective strategy from the first debate of maintaining total discipline: never interrupting, never raising her voice, never getting remotely agitated. The point is to draw a contrast from Trump's constantly flaring temper and clear inability to abide by basic debate rules, and it was effective."
Loser: Donald Trump
Donald Trump was already losing before the tapes were revealed according to Vox, and his performance in the second presidential debate did nothing to change that. "Trump needs to do something dramatic to shift the odds of the election in his favor over the next month or so, and he's running out of time. One could've imagined a truly stellar debate performance that did that. This wasn't it."
For all the latest World News, download Indian Express App