By:
PTI
| Beijing |
Published:September 18, 2016 4:44 pm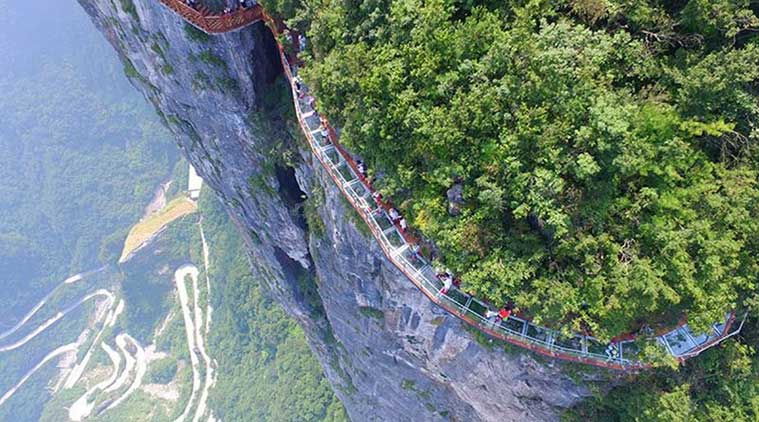 A tourist was injured by rolling stones on a glass skywalk in central China's Hunan province.
Authorities in charge of the skywalk confirmed that the incident happened on September 13 at Panlongya glass skywalk, which is on a cliff edge on Tianmenshan Mountain in Zhangjiajie City.
A video clip of a female on a glass skywalk being hit by rolling stones is doing the rounds online.
An official, surnamed Ding, with a Tianmenshan-based tour company, said a large stone had been dislodged by a man who had climbed the cliff to take photos, violating the rules.
The stone broke up during its descent and some of the debris hit the right foot of the woman below, causing a fracture.
Watch What Else Is Making News
The injured tourist is receiving treatment, and the skywalk, which was slightly damaged, reopened soon after, Ding said.
There are three glass skywalks in Tianmenshan Mountain.
The Panlongya skywalk opened on August 1.
The skywalk has regular safety checks and workers remove all loose stones on a regular basis, according to Ding.