Two passenger jets destroyed the Twin Towers on September 11, 2001 shaking the world in what is termed as the deadliest attack in US history.  While the country was taking in the information that they are under attack, another jet slammed into the Pentagon, and a fourth jet crashed into a field in Pennsylvania after those on board tried to overpower the hijackers.
More than 3,000 people lost their lives as the symbol of New York's financial wealth and confidence crumbled to the ground. The 9/11 attacks- the first foreign attack on the US mainland in 200 years- triggered major US initiatives to combat terrorism, rupturing a sense of safety and plunging the West into wars that are still being fought till today.
On the eve of the 15th anniversary of the September 11 terror attacks in the United States, President Barack Obama urged Americans to stand as a united force in the face of terrorism.  "In the face of terrorism, how we respond matters," Obama said in his weekly radio and online address, "We cannot give in to those who would divide us. We cannot react in ways that erode the fabric of our society," he added.
"Because it's our diversity, our welcoming of all talent, our treating of everybody fairly-no matter their race, gender, ethnicity, or faith-that's part of what makes our country great. It's what makes us resilient," Obama said. "And if we stay true to those values, we'll uphold the legacy of those we've lost, and keep our nation strong and free." Evoking "one of the darkest in our nation's history," Obama noted that much had changed over the past 15 years since the attacks. "We delivered justice to (Al Qaeda leader) Osama bin Laden. We've strengthened our homeland security. We've prevented attacks. We've saved lives," Obama said.
As US remembers its fallen people in a simple and reverential observance, we take a look at how the media covered the 9/11 attacks in 2001:
1. New York Times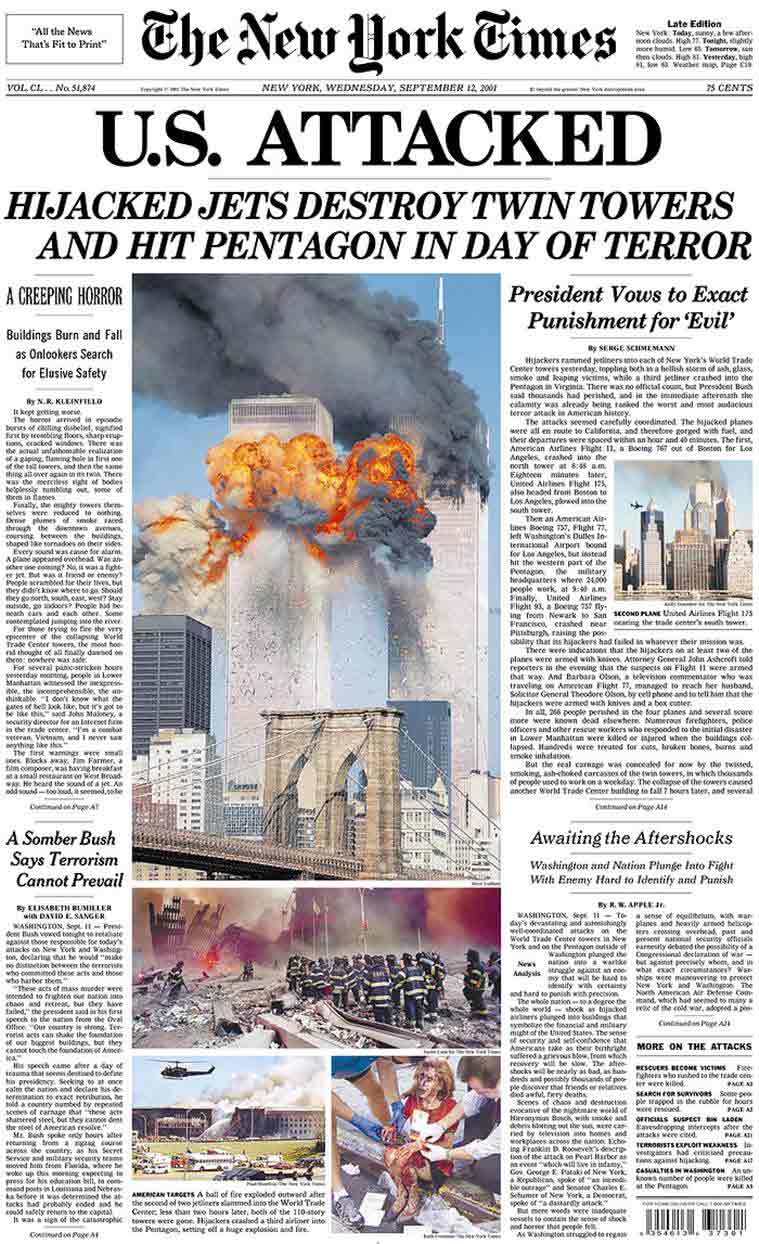 2. The Washington Post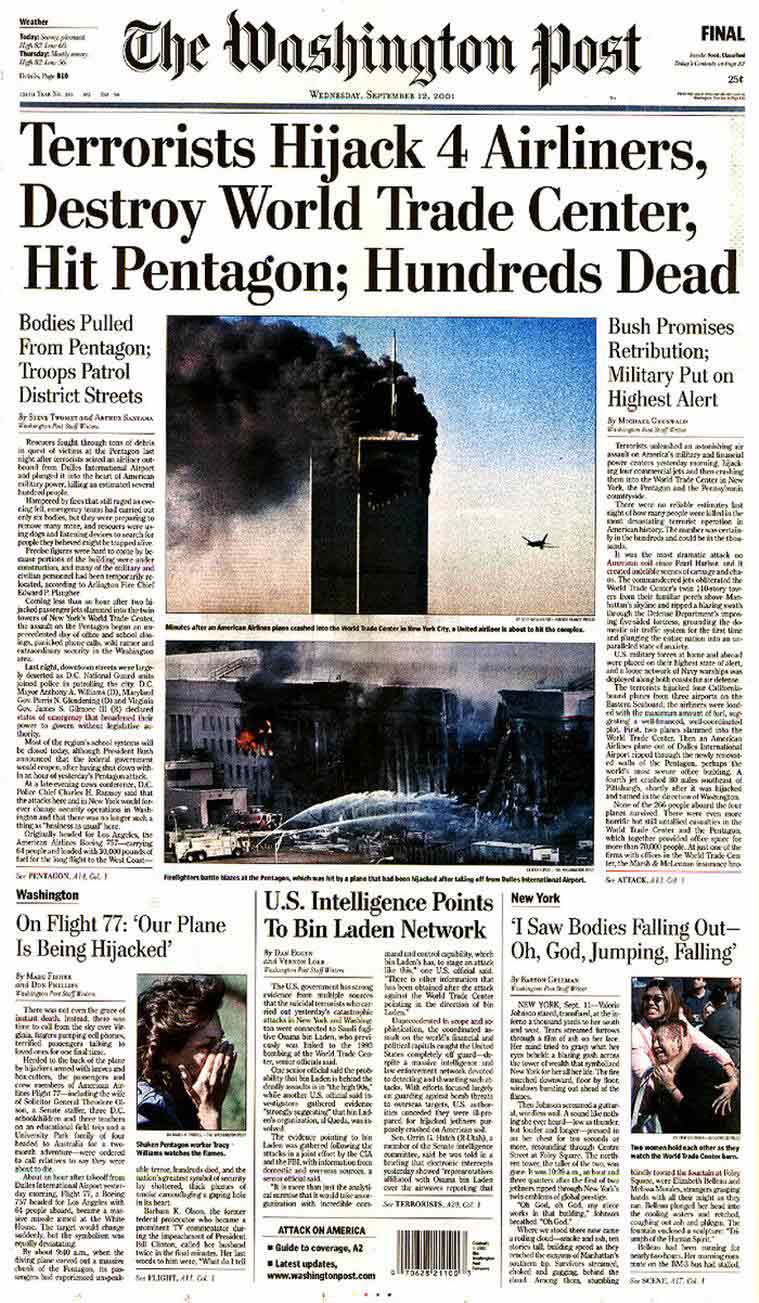 3. The Los Angeles Times
4. USA Today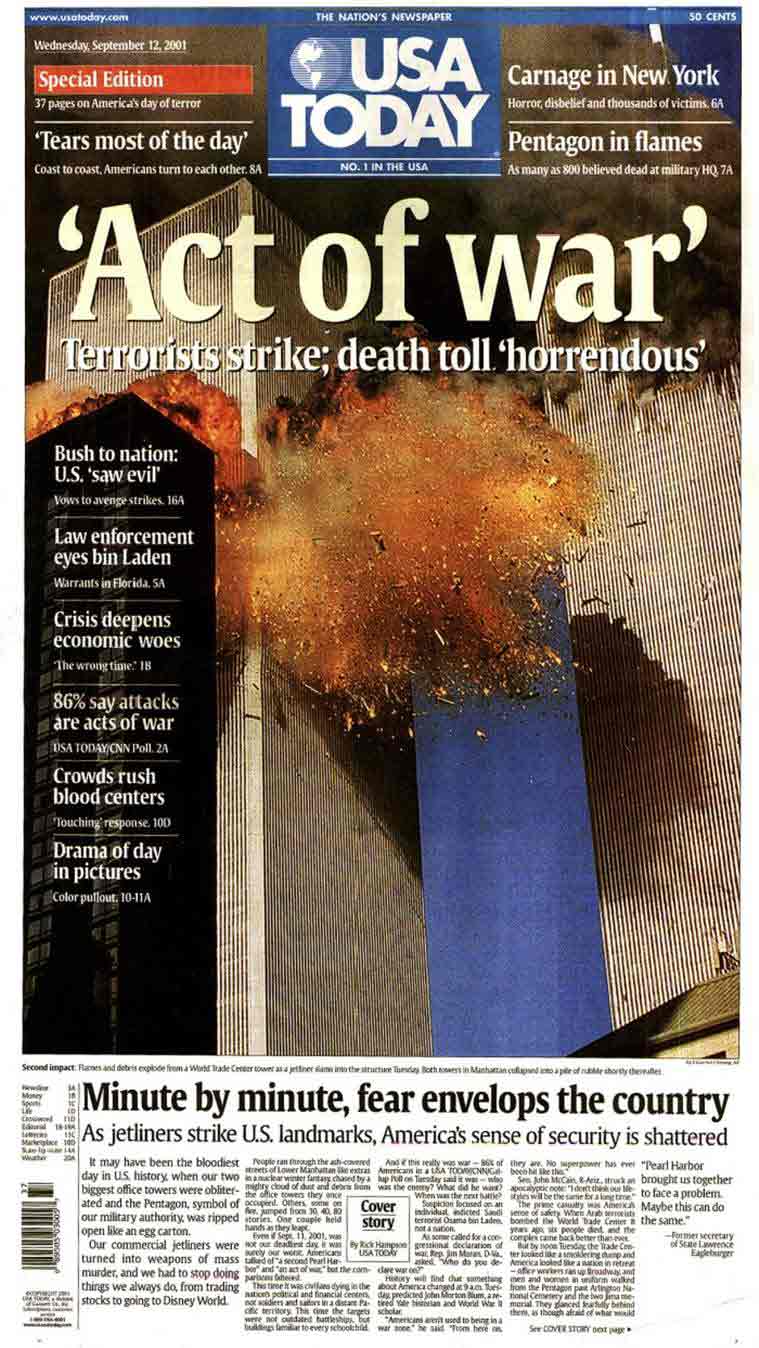 5. Chicago Tribune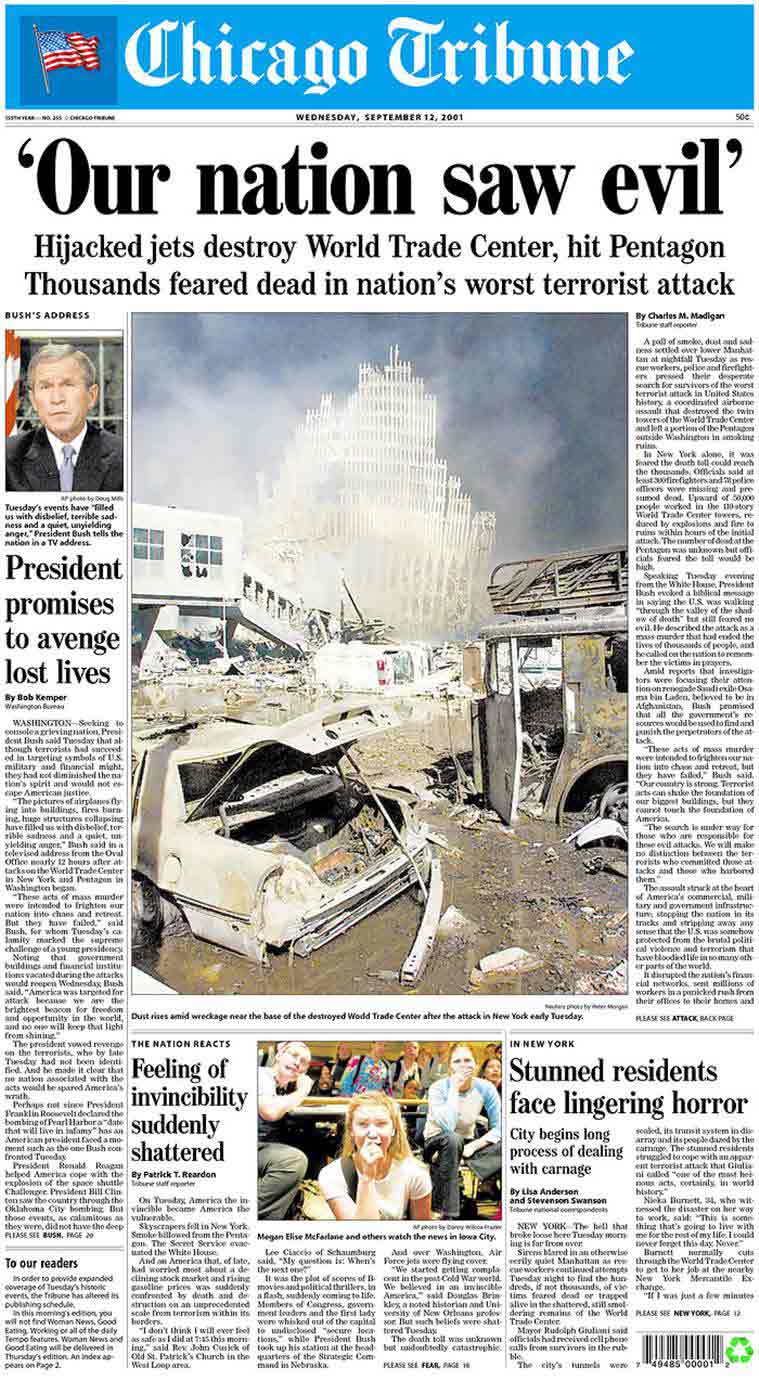 6. Daily News (New York)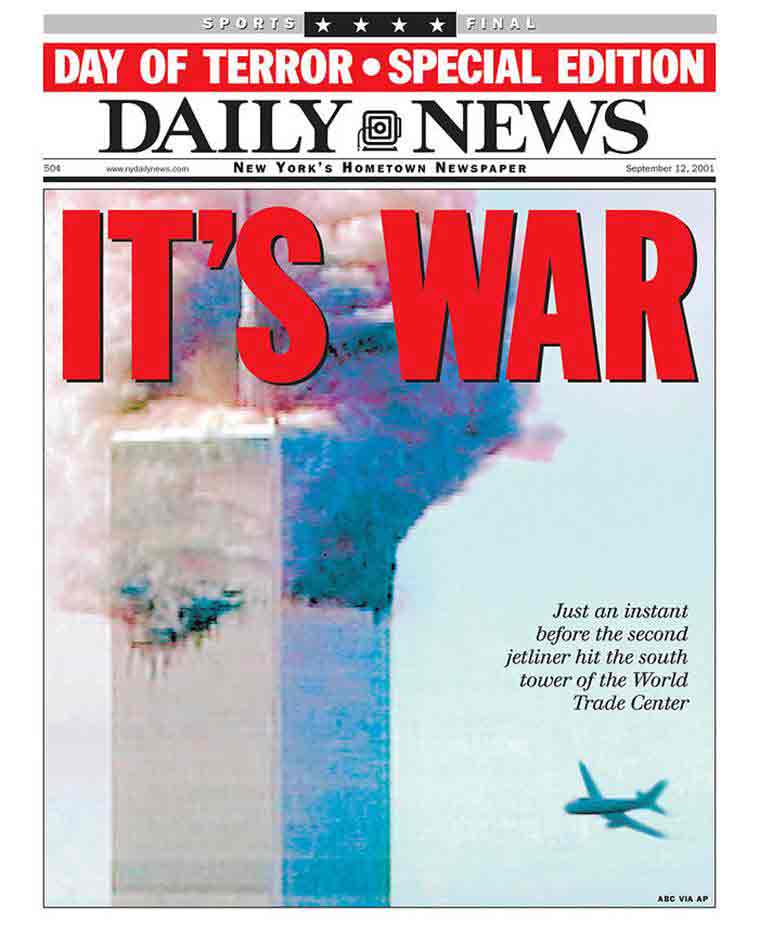 7. New York Post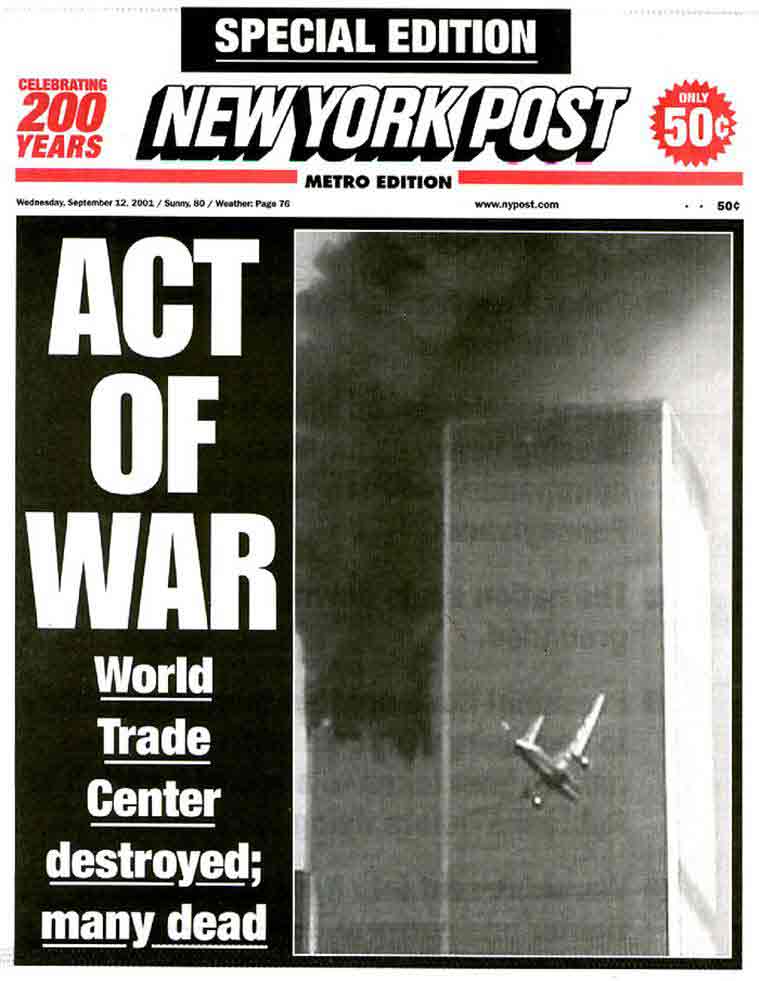 8. Seattle Post Intelligencer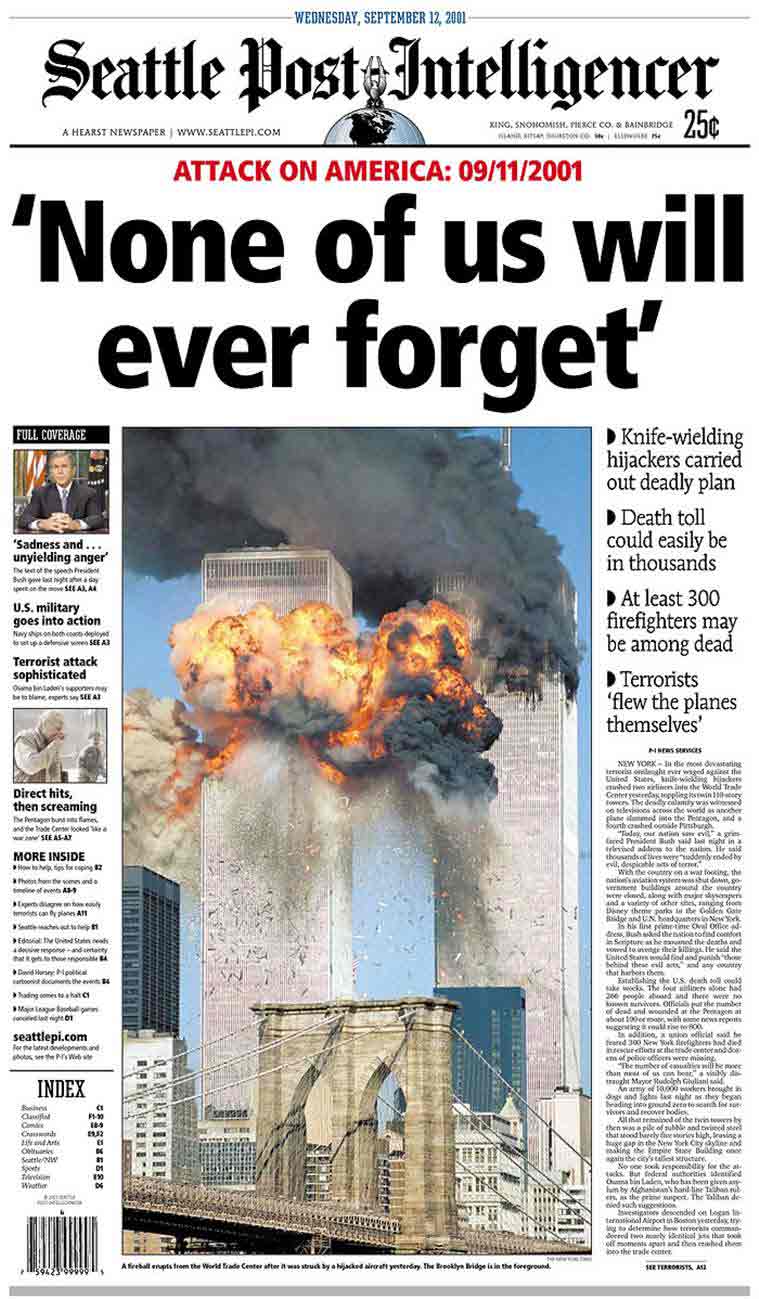 9. The Times (London)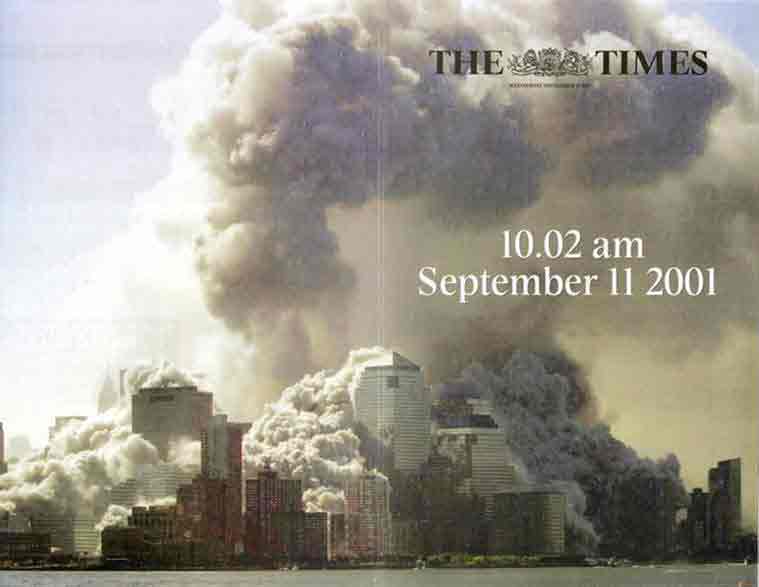 10. Daily Telegraph (London)
11. Daily Telegraph (Sydney)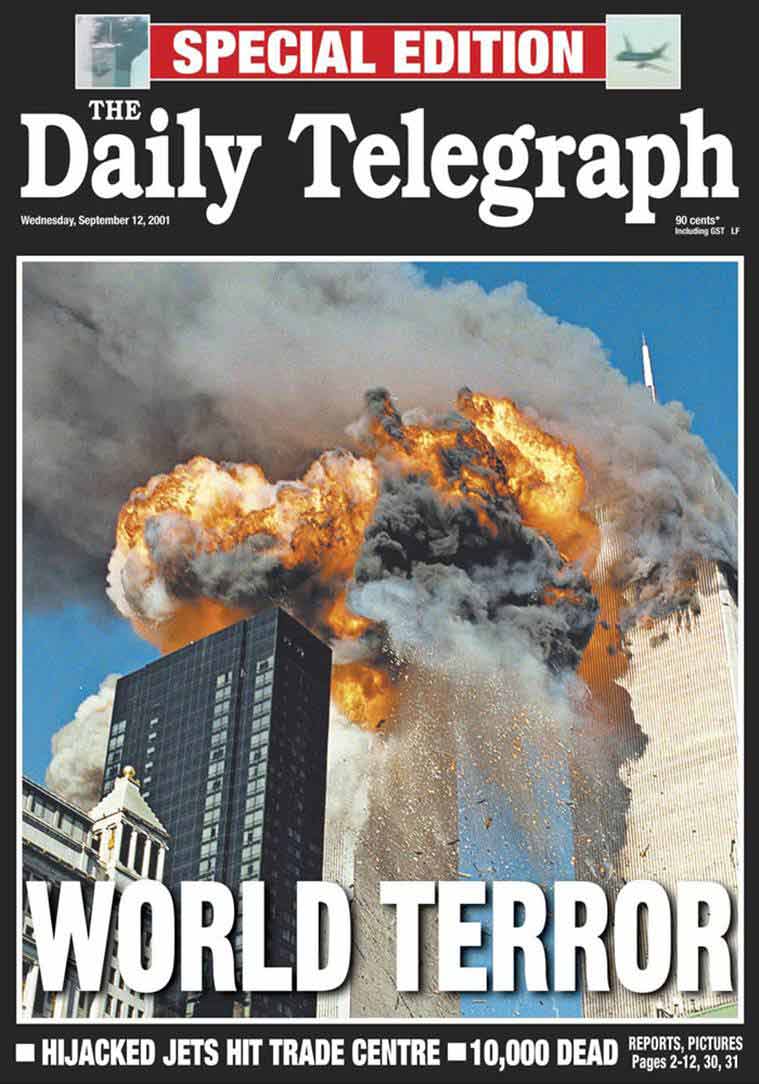 Today marks the 15th anniversary of the 9/11 terror attacks.