Elkhart (indiana) |
Published: January 16, 2014 7:41:15 pm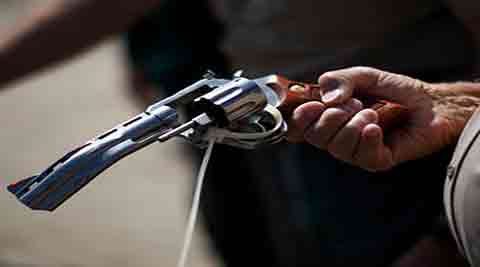 A gunman walked into a US grocery store and fatally shot two people before he was killed by police, authorities in Indiana said.
The gunman used a semi-automatic handgun to shoot and kill a woman, then walked to another aisle and shot and killed another woman, State Police Sgt Trent Smith said at a news conference early on Thursday.
One victim of the late last night shooting was an employee and the other was a shopper, he said.
The shooter was pointing his gun at a third person when police officers found him and shot and killed him, Smith said.
A large knife was found near the man's body.
The identities of the women and gunman were not released, but Smith said there was no indication that the shooter knew the victims.
"At this time, it appears that it's just random," he said.
For all the latest World News, download Indian Express App