The US has said any evacuation mission on a mountain in northern Iraq besieged by Islamic State extremists is now "less likely" after its assessment that there are "far fewer" members of the Yazidis minority group than previously feared.
The Pentagon made this statement after a team of US military personnel, accompanied by USAID, on Wednesday conducted an assessment of the situation at Mt Sinjar and the impact of US military actions to date.
"The team, which consisted of less than twenty personnel, did not engage in combat operations and all personnel have returned safely to Erbil by military air," Pentagon Press Secretary Rear Admiral John Kirby said.
PHOTO GALLERY: For embattled Iraqi Yazidis, Syrian Kurdish fighters are new heroes
"The team has assessed that there are far fewer Yazidis on Mt Sinjar than previously feared, in part because of the success of humanitarian air drops, air strikes on ISIL targets, the efforts of the Peshmerga and the ability of thousands of Yazidis to evacuate from the mountain each night over the last several days," he said.
The Yazidis who remain are in better condition than previously believed and continue to have access to the food and water that the US has dropped, he said.
"Based on this assessment the inter-agency has determined that an evacuation mission is far less likely. Additionally, we will continue to provide humanitarian assistance as needed and will protect US personnel and facilities," Kirby said.
The United States, meanwhile, is continuing its military operation.
"By definition, we absolutely believe that ISIL poses a threat to US persons and US personnel. We're focused on dealing with that threat right now in Iraq so that the terrorists cannot advance on Erbil," Deputy National Security Advisor Ben Rhodes told reporters.
"The airstrikes that we have launched have stopped those  advances and given space for the Kurdish forces, the Peshmerga, to engage ISIL. But we are always monitoring not just the security of our facilities and our people in places like Baghdad and Erbil — also monitoring potential plots against the United States, and we'll continue to do that," he said.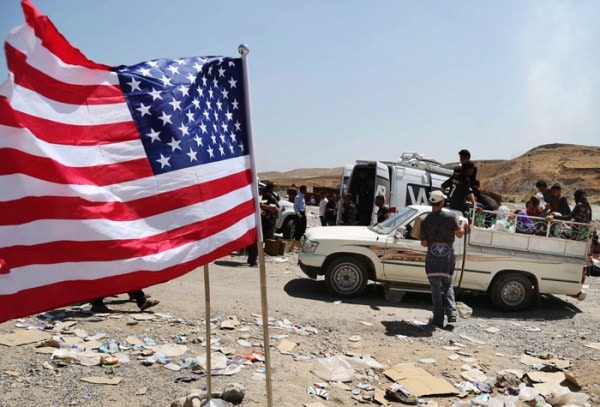 Responding to questions, Rhodes said that the US is  exploring a range of options.
"I don't want to get ahead of decisions that haven't been made yet. We're going to rely on what the teams report back in terms of their assessment," Rhodes said.
"But you look at corridors, you look at airlifts, …continued »