By:
Trends Desk
| Kolkata |
Published: January 9, 2017 5:40:15 pm
Remember the 2016 hit song 'pen-pineapple-apple-pen' that ruled the Internet and also created a world record? Well, it's just a few days into the new year, Japanese comedian-singer Pikotaro is back with a smashing new fruity-hit. Yes, moving beyond apple and pineapple, it's time for some tangy orange juice!
The Japanese comedian behind the viral hit "PPAP" thrilled the global audience with his catchy 45-second song which broke the Internet in September last year. Now, for his fresh 2017 song, Pikotaro, dressed in his trademark yellow outfit with snake and leopard prints sings about his love for orange juice.
His simple English lyrics and dancing to a catchy beat, similar to his earlier performance, seem to have been liked by people again. The song little over one minute is already trending on YouTube and have garnered over 2 million views in just two days since it was uploaded on January 7.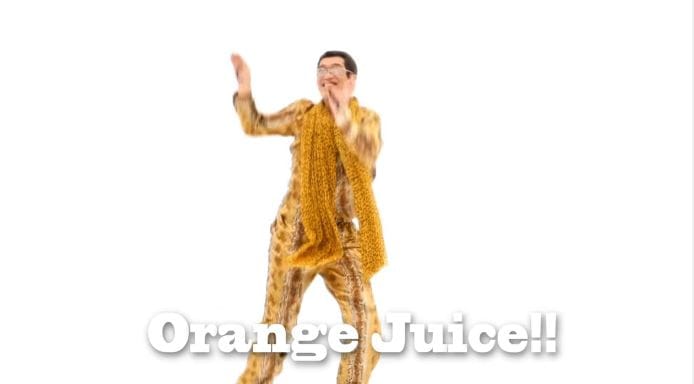 Like last time's jugglery between apple and pineapple, Pikotaro has used similar wordplay. Not to forget his quirky dance style that will leave you in splits. However, there is some cool Prisma effect to this new video.
The 'Apple Pen, Pineapple Pen' was the best hands-down after we listened to since Gangnam Style. And after 'PPAP' became the first Japanese song to get into the US Billboard top 100 singles in 26 years and bagged a Guinness World Records as the shortest song to make the top 100, another song was well expected.
The new song is peppy but is not as catchy as its predecessor. Nevertheless, it is the new anthem online.
Do you like the new OJ song?
For all the latest Trending News, download Indian Express App