On September 28, actor Rajat Kapoor tweeted, "Dhoni looks so much better than the actor who plays him..#fact" and everything was rosy and peaceful till the man who played the part – Sushant Singh Rajput – himself responded to the tweet saying that he had worked hard on his 'skills' to make up for 'the lack of looks'. Now, that's just a bit of a banter between two professionals, but thing about social media is — it's all public. Soon, the conversation escalated into full blown trolling of Kapoor.
"I Slogged a bit extra on my skills to compensate. If you get interested in that,pls do watch the film sir:)" tweeted Rajput setting off a Twitter battle between his fans and Kapoor.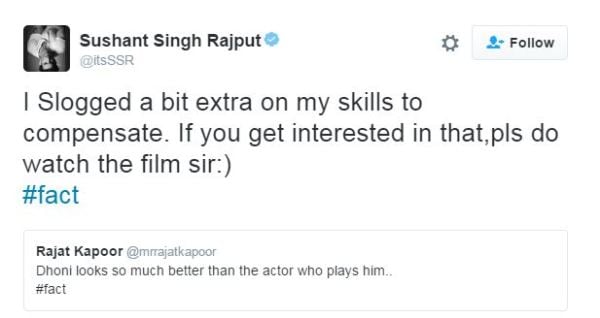 In no time, everyone took offence of Kapoor's tweet which, till date, no one had really bothered about. People abused him and said they were extremely disappointed by his tweet. Some even said he was jealous of Rajput and doing this for publicity and followers. But Kapoor is not letting the trolls win at his expense. He is responding to each one of them in the same spirit as theirs.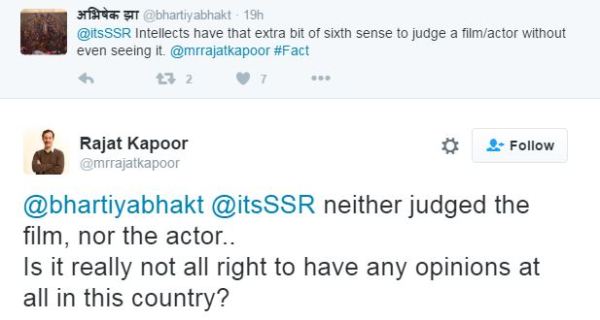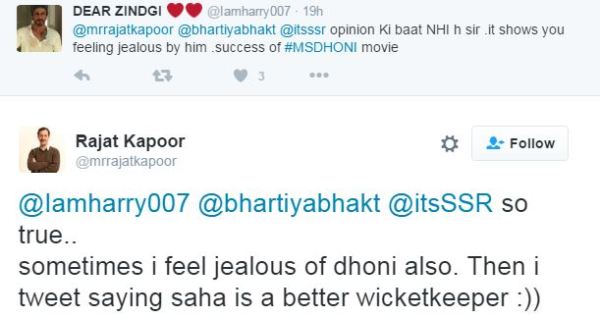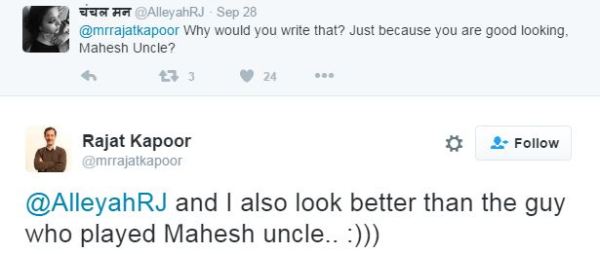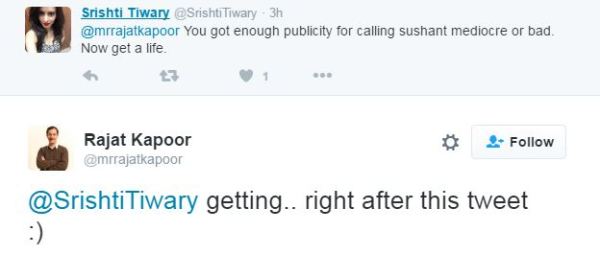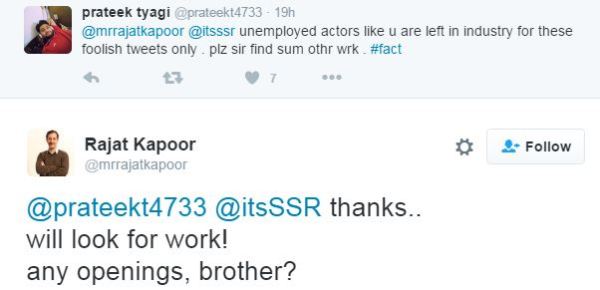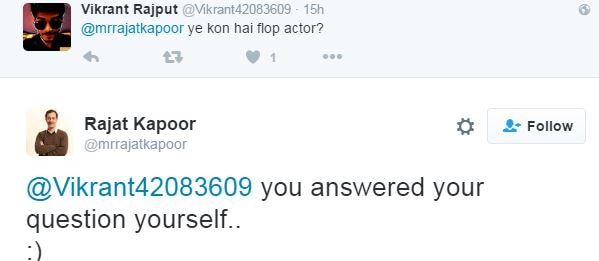 Kapoor eventually praised him and said, "I believe your performance is fab in the film.. and maan, your fan following is huge!! Best wishes, Sushant". Humble that he is, Rajput tweeted back saying: "They are not my fans sir , I don't have many. They just like good films:)". And that started a whole barrage of new tweets from 'actual fans' who took it on themselves to prove to the Dhoni actor that they were indeed his fans!



Well, Kapoor sums it all up with one tweet. "They will lynch you not only for political opinions- but for having ANY opinions at all! The lynch mobs are ready and willing- for any cause," he wrote.
Have something to add to this story? Tell us in the comments below.
For all the latest Trending News, download Indian Express App