Delhi's Deputy Chief Minister Manish Sisodia is on a trip in Finland to study the education system of that country while the city is reeling from an outbreak of vector-borne diseases like chikungunya, dengue, and malaria. His trip, at the time, drew a lot of flak on social media as people called it a holiday after his pictures were released online.
Responding to the criticism, Sisodia took to Twitter to say, "Learning from across the world is not a sin. It's a sin to defame an educational tour as a 'holiday'. I'm in Finland. We need to learn a lot from their education system, the best in the world."
Reportedly, Lt Governor Najeeb Jung asked the minister to cut short his trip and return to the capital but he is reported to come as per his schedule. "Your kind presence is required in the NCT of Delhi to deal with emergent administrative matters," the fax was sent by Chief Secretary K K Sharma.
Just like many who are sharing their opinion and outrage on social media over Sisodia's trip, author Chetan Bhagat had a few words to share. In a series of tweets, he said Sisodia didn't need to travel in First Class to understand how to improve Delhi schools. "How to improve delhi schools: Better teachers, electricity, water and toilets. You need to fly First class to Finland to figure this out?" he said in a tweet. "Sad to see AAP first class trip fiascos. Surprised how did it even happen? Will cost party dear. Right opp to what they proclaim to be," he said in another.
Sisodia didn't keep mum and decided to retort which set off a Twitter war between the two wherein Sisodia also called the author a "liar" and he asked him the details of the minister's travels.
Read the conversation here.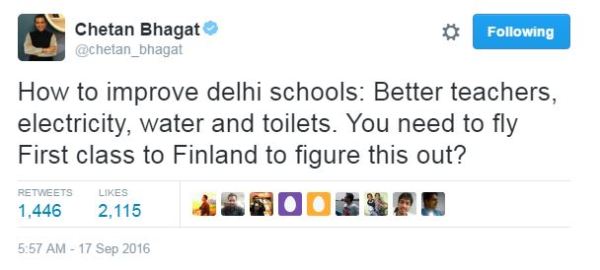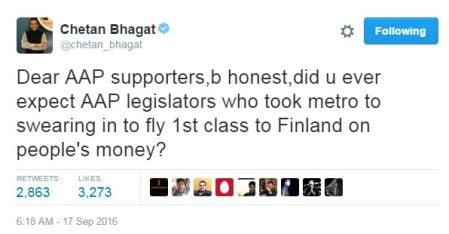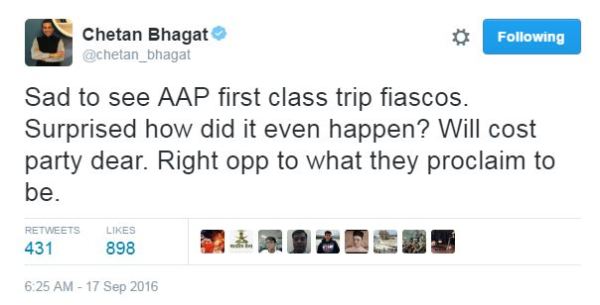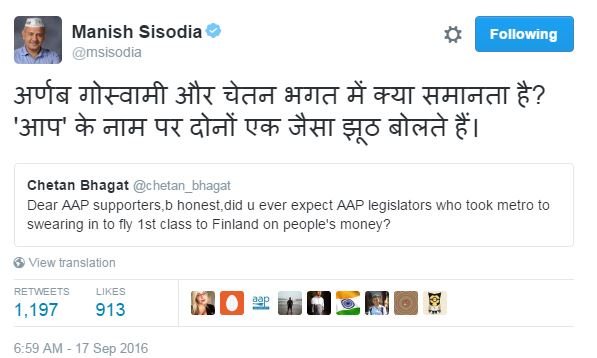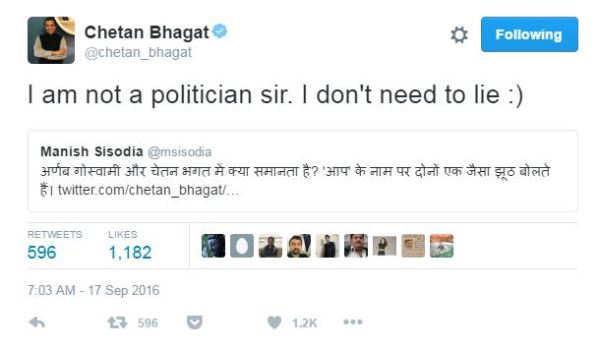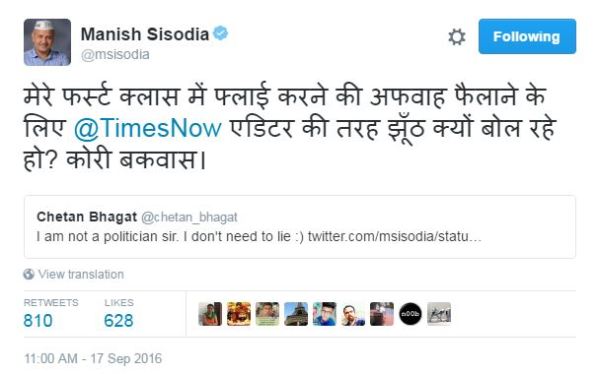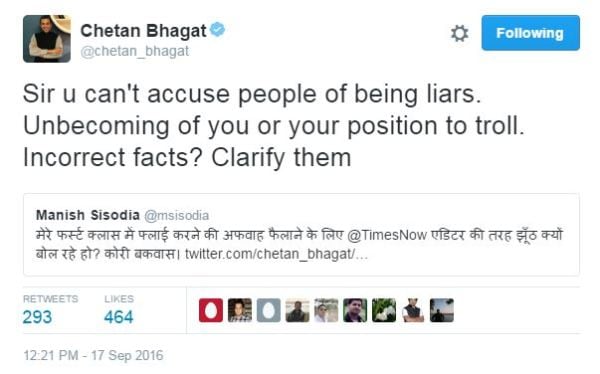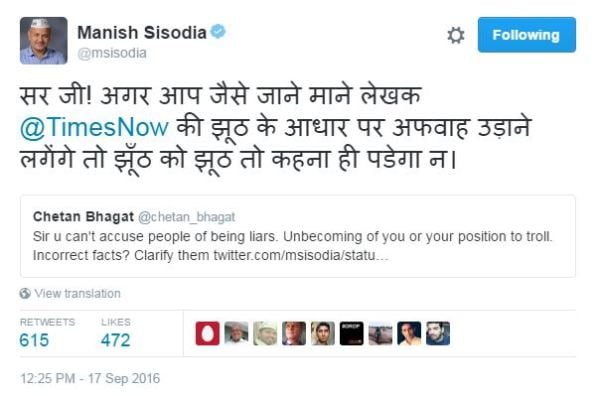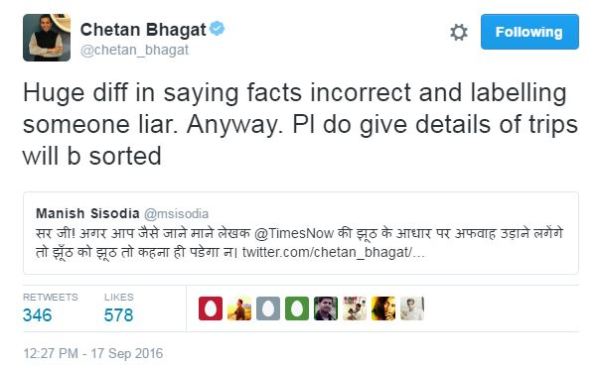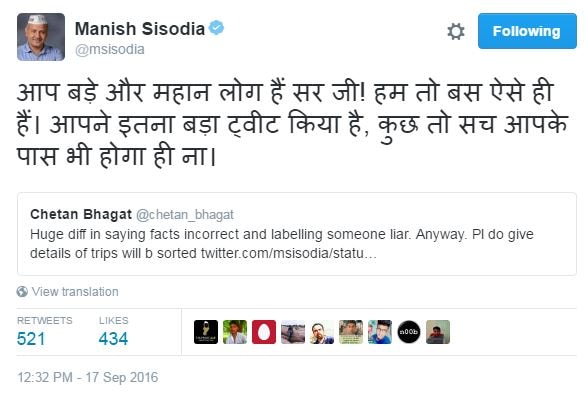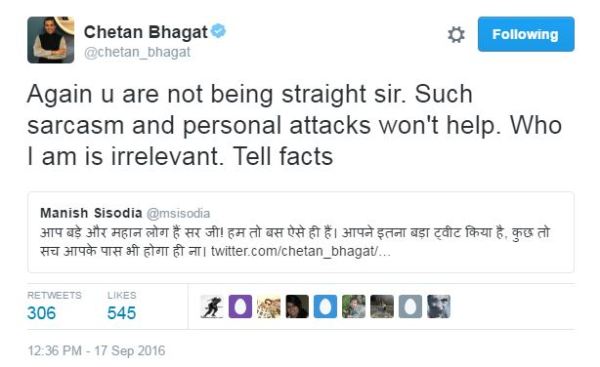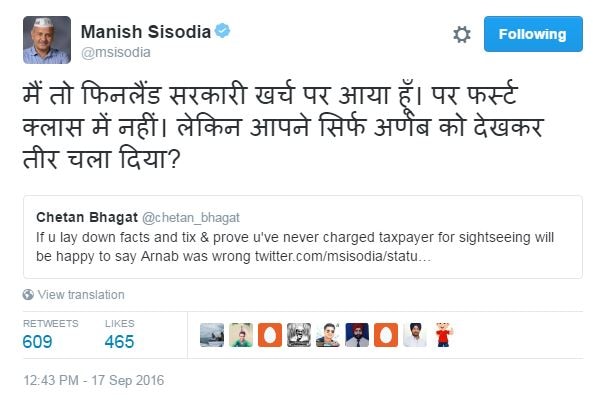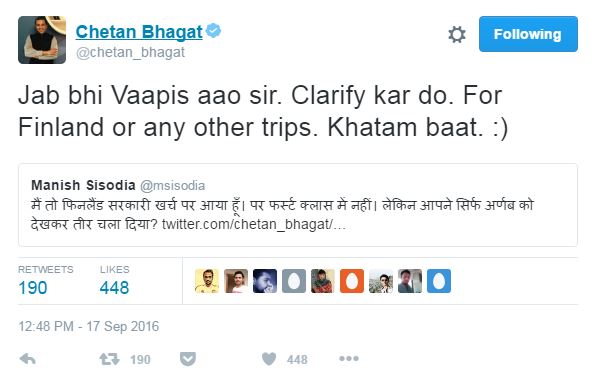 Have something to add to this? Tell us in the comments below.
© The Indian Express Online Media Pvt Ltd