In what can be called a bug that has gone terribly wrong, Facebook's translate option was changing "Mada****d" to Muslims which lead to a discussion on the Internet. Some people on social media shared screenshots of the translation and called it the "most offensive translation ever" and rightly so. Thankfully, Facebook has changed it to "idiot" now. Well, it's not even close to the literal translation but then it's for the greater good.
To check if it was for a particular phrase using the word or translation of the word itself, some decided to run a test search and guess what, the said expletive always translated to "Muslim".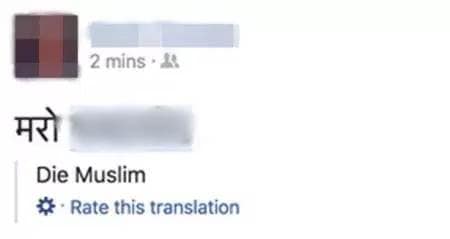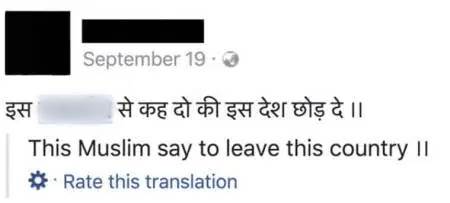 After the issue was flagged on social media, Facebook released a statement stating that it was a bug in the system that translated profane words incorrectly. "The translation of posts happens using an automated system. Our translations team looked into the issue, and in this case found a bug in the way our system filters profanity that caused a portion of the post to be translated incorrectly. The team has corrected the translation, and is actively working on new ways to ensure that bad translations like this happen as infrequently as possible," read the statement.
This is what it has changed to.

Have something to add to this story? Tell us in the comments below.
For all the latest Trending News, download Indian Express App