Irrespective of how good an actor he is, Abhishek Bachchan sure has a pretty good sense of humour and the man knows how to use social media. He knows what he needs to take seriously, what he should ignore and when he to give it back.
Remember when a user posted a meme ridiculing his acting skills and involved his daughter? Junior Bachchan gave it back in the most classy way possible. "don't like my movies? That's cool. Will work harder to make movies you like. Bringing my daughter into it is NOT cool," he replied. And when another user tried to troll him after the iconic India-Pakistan World Cup T20 in March and got trolled in return. The conversation went viral on social media.
Well, two days after his father's letter went viral, we get yet another example of his wit and humour. Comedian Aditi Mittal tweeted about the letter Amitabh Bachchan wrote to his granddaughters – which has received a lot of love and applause on social media but also irked a few who called it patriarchal in nature. People also brought in references to the alleged marriage of Aishwarya Rai Bachchan to a tree before tying the knot with Abhishek due to superstitions, in the debate.
It was the latter that Mittal tweeted about. "Aishwarya had to m marrying a tree first so she could marry a rock (mince Abishek can't act no?)" she said. Well, she didn't even tag Abhishek to expect a response, but he did! And he did it with style.
"the question mark at the end suggests that you have a doubt, mince, there is hope for me. Yay!" he responded!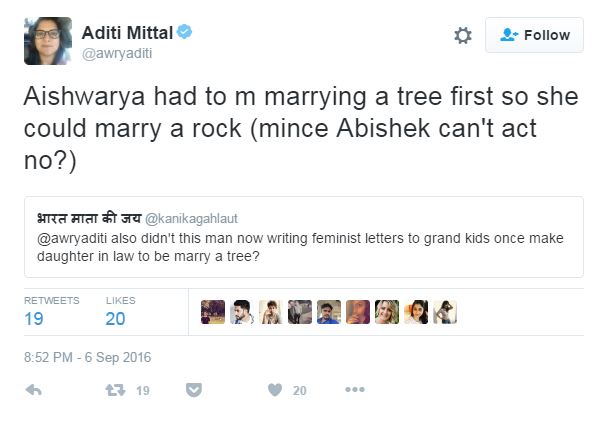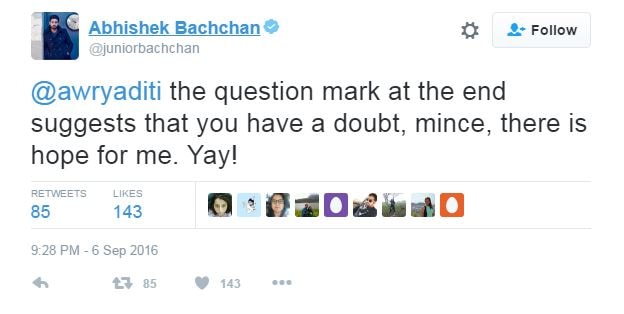 Well, the conversation didn't end at that. He also called out the rumour that Aishwarya actually married a tree before the wedding. "and just for the record… We are still looking for this alleged tree," he said.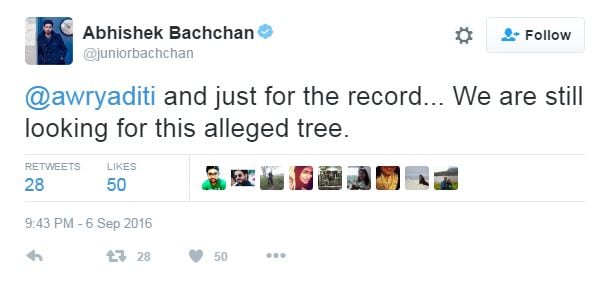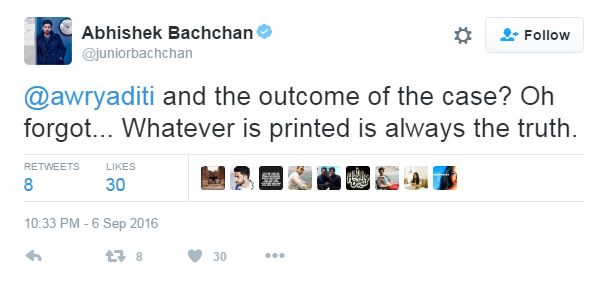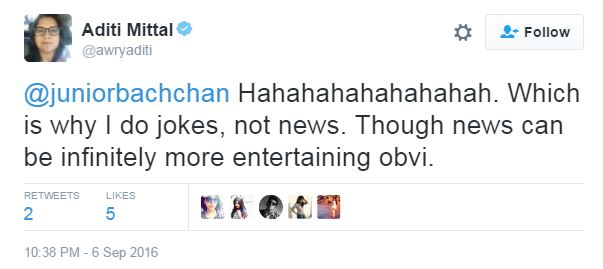 Honestly, given social media activism and how angry people generally are on the Internet, it's nice to see these celebrities taking it easy. How can we forget Priyanka Chopra's response to Tanmay Bhat when he commented on her accent in Quantico?
© The Indian Express Online Media Pvt Ltd