By:
Trends Desk
| Kolkata |
Published: January 3, 2017 4:55:58 pm
How long can one go without talking to their loved ones, especially if you are living under the same roof? Well, as strange it may sound, but a Japanese man did not talk to his wife for two decades! Yes, Otou Katayama did not engage in a single conversation with his wife for 20 years, though his wife, Yumi talked to him normally.
The couple, though, remained together all these years and raised their three children together. But all through this time, Katayama spoke to his children as usual but never to his wife. Finding it extremely strange and painful, their son wrote to a local TV show and asked for help. In a letter to a popular show, their son wrote that his father was about to retire shortly and their awkward relationship might end in divorce. Though the children knew something was wrong, they could not figure out the reason for their father's cold attitude towards his wife.
The TV crew made the estranged couple sit at a park and their conversation was overheard by their children and a crew member. After several seconds of silence, the man finally spoke and said that he felt ignored when his wife dedicated all her attention to the kids. Hurt, she stopped talking to her altogether.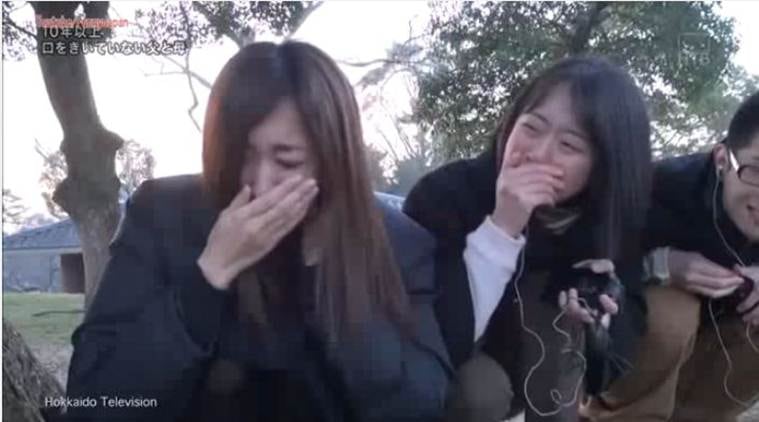 The children, who are watching and listening to the exchange from afar, said they had never heard their father speaking a word to their mom, though she always made an effort to talk to him. He said, "Somehow it's been a while since we talked. You were so concerned about the kids. Yumi up until now, you have endured a lot of hardship. I want you to know I'm grateful for everything."
The children listening discreetly got emotional and cried at the joyous moment.
Studies and research have shown that it is quite common for a man to sulk or feel neglected when a child enters their marriage. Though many may not accept it, they do not like being delegated to the secondary spot. But a case like this where the sulking lasted two whole decades is quite rare. Quarrelling and cheating have often been the most prominent glitches, but this couple's story is surely a unique one.
For all the latest Trending News, download Indian Express App