| Updated: March 12, 2014 10:54 am
A half day ago, the Twitter servers went down worldwide, and all of us mourned as one. One might have expected serious discussions on the server capacity, and calls to action, and outrage – once the service was restored. Instead, we got a lot of (really good) jokes. Here's a selection of the best: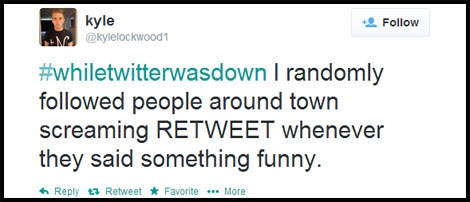 Sadly, we're not much better off ourselves.