In India, apart from making a significant foray in 2013 in the A3 category with the launch of MultiXpress K2200 and K2200ND, this time around Samsung has identified and impressed upon its printing technology to adhere to the requirements, options and economics of a SMB or small medium business unit.
The intended target of the SMBs is considered to be the Tier II cities in India. But on the contrary, In a largely scrupulous and laid back printing solutions market that India has been, what could Samsung really define? "Pushing the boundaries of innovation is what our printing solutions is all about" says David SW Song, senior VP, Strategic Sales and Marketing Team, Printing Solution Business, Samsung Electronics Co. Ltd.
The MPF Xpress C4XX series, MultiXpress CLX-9301 color series and SCX-8128 mono series were launched at the Samsung Digital city, Suvon recently. The latter two from the series is intended for the SMBs. The C4XX series makes for the first NFC-supported multifunction colour printers.
True enough, for Samsung has now made printing from smartphones, child's play with an enormous upgrade in their printing solutions technology. Song, impresses upon  how digital printing solutions backed with innovative features, functions and results will make printing solutions significantly cost effective, cheaper and yet provide for multiplicity in terms of tasks and options.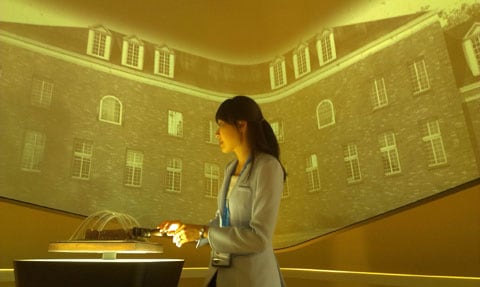 Samsung officials related to the products furthered on how through innovative attitudes based on long term inputs and solutions, the printer could actually take place to become the centre of digital technology, like the way mobile phones are considered currently.
With the  NFC (Near Field Communication and the multi-function printers (MFPs), Samsung intends to make printing solutions more efficient, with commendable print speeds, less wastage and cost effective mobile printing.
While allowing businesses to go wireless with their printing needs, NFC functionality means that users can tap their smartphone on the printer to send files and documents for printing. For those wanting to use Wi-Fi, users can print directly from any Samsung Galaxy device with the default print button. For other devices, there is Samsung's mobile printing app, available in the Google Play Store and Apple App Store. The Xpress Series also supports Google Cloud Print. Also the Business Core Printing Solutions software provides for a server free printing solution.
The software installed on the printer is intended to reduce IT costs. Samsung's web-based XOA open platform tool, designed to tackle the obstacles of the XOA Embedded solution. The new web-based platform can be used on low-end devices, catering to smaller businesses. The aim of XOA is to provide a slew of custom printer solutions for the enterprise sector, including enhanced printer security, a Managed Printer Service, document distribution, and remote device monitoring. The NFC and Wi-Fi Direct facilitate wireless operation of the devices.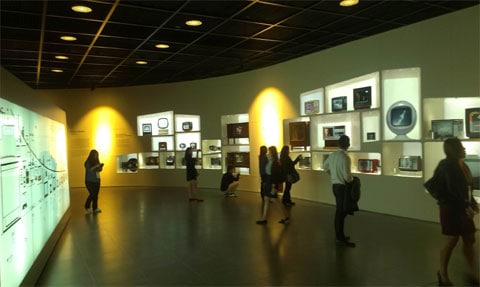 Hence while the NFC (near field communication) tech allows connecting two devices within a given periphery, Wi Fi Direct makes for quick data exchange between the said devices. Therefore  for a  SMB, it would first benefit out of having serverless print and data transactions. When all this is introduced in the Asia region in the coming months, much of the way we look at printing solutions will be reshaped.
Users can print current mobile printing documents like the email, aaps, web contents, social media, photographs from their smartphones by simply touching their devices to the printer. Through the Samsung printing apps, once could also edit selected documents to print. As per industry forecasts upto 50% of smartphone users will be using mobile printing by 2015, consequently increasing print volumes through mobiles. Going by these estimates, the printing industry will surely see heaps and bounds of innovations and relevance.
All photos by Tashi Tobgyal.
For all the latest Technology News, download Indian Express App