By:
Tech Desk
| New Delhi |
Updated: July 25, 2014 11:52:43 am
Leading car entertainment systems company, Pioneer Electronics, launched its premium audio-video system – Pioneer AVIC-F60BT – in India.
The AV system is equipped with the latest navigation maps by MapmyIndia. These maps are built in the system with advanced features like 3-D junction view, images of major junctions and lane guidance. It is also loaded with the latest technological features like hybrid navigation solution, which offers a high level of accuracy in identifying the car's position, the company said in a statement.
Pioneer AVIC-F60BT is the latest addition to the company's wide range of touch-screen car entertainment systems.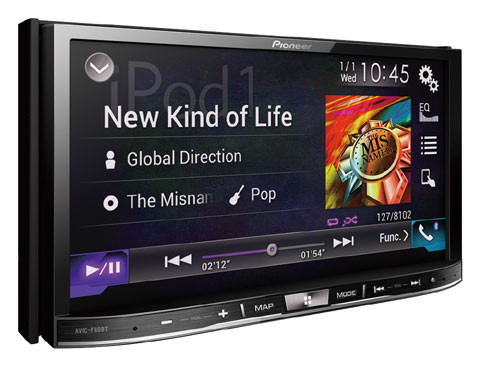 Commenting on the launch, Toshiyuki Shindo, managing director, Pioneer India Electronics said, "With the latest AVIC-F60BT, Pioneer India intends to revolutionise the in-car entertainment industry. AVIC stands for audio, video, information and communication – and AVIC-F60BT addresses it all."
With an intuitive user interface, the audio-video system also includes a 13-band graphic equaliser, a personalised DJ Mixitrax, digital signal processor and high-tolerance acoustic capacitors.
Pioneer has provided advanced connectivity options for smartphones, especially Android and iOS users, with built in MirrorLinkTM. Pioneer AVIC-F60BT is also Siri eyes free compatible.
Alternatively, one can connect a mobile phone using the latest bluetooth profiles for clear communication and file browsing. In addition, this entertainment navigation system offers host of features such as learning steering wheel remote control, dual back-up (reverse) camera option and HD video playback via USB/SD.
For all the latest Technology News, download Indian Express App