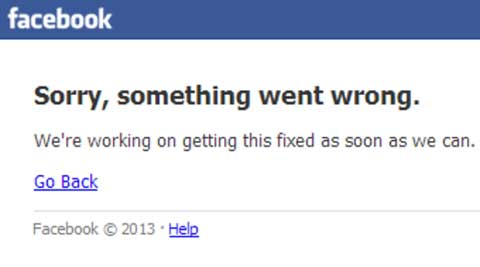 Social networking site Facebook crashed on Thursday afternoon and it was down for close to half an hour.
Users who attempted to refresh their page saw a message that read "Sorry, something went wrong." The site said it was working to get the issue fixed "as soon as we can."  However, it was up and running soon after.
The outage was reported in several countries, including China, Singapore and India. The company did not immediately respond to an email seeking comments.
Meanwhile, social media analytics companies like Social Bakers warned their clients that they may experience some problems.
with inputs from Reuters
For all the latest Technology News, download Indian Express App