Updated: February 20, 2014 12:38:15 pm
19 billion dollars represents a lot of things to a lot of people. To A Raja, it represents a paltry amount; 2G cost the exchequer almost twice that. To the world on this day, however, it represents the total amount that one indispensable part of our lives (Facebook) paid for another equally important part (WhatsApp).
Here are the funniest reactions from Twitter, to this mammoth acquisition:
The funniest spoof Twitter account in India

The funniest Twitter account in India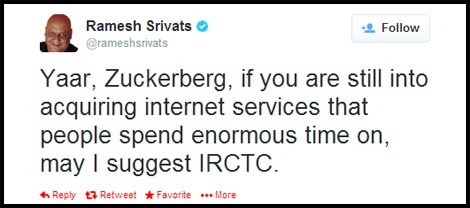 What's app with the Lok Sabha?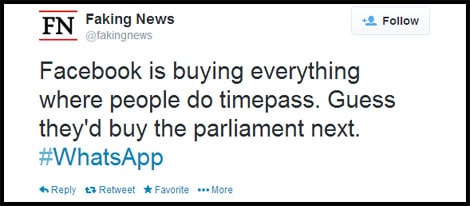 This was a tweet by one of the co-founders of WhatsApp almost 5 years ago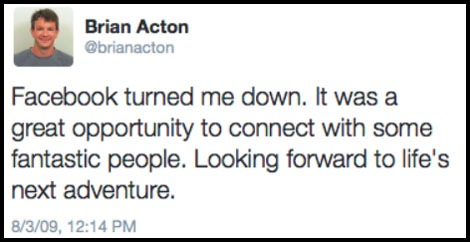 Facebook and Google now control our lives


We're close enough to Valentine's Day that everything is still about relationships

For all the latest Technology News, download Indian Express App