Written by
Nandagopal Rajan
| Barcelona |
Updated: February 24, 2016 10:29:44 am
The Mobile World Congress kicks off today with most smartphone, networking and silicon companies showcasing their latest products and technologies. Over the next three days we will bring you regular updates from Barcelona on what is the telecom industry's biggest show.
Watch Video | MWC 2016 Day 1 : Sony Xperia X Series, LG G5 & Gionee S8 Launched
Day 2
10.20 am:  Oppo on Tuesday announced its new Smart Sensor Image Stabiliser technology at the Mobile World Congress in Barcelona. This is the first of its kind in smartphones.
The new technology detects motion on three axis and immediate compensation making images clearer. OPPO claims the process takes just 15 milliseconds in.comparison to 50 in other phones. The power consumption is also much lower at 10 milliwatts.
First local level image stabilization in the world, this technology has been possible only because the challenge of stabilizing the lens has been achieved only now.
10.30 am: OPPO also announced its new VOOC fast charging.  The first Vooc flash charge was launches by OPPO in 2013. Oppo says that "now 5 minutes will give up to 2 hours of talk time, fixing one of the biggest pain points for users."
18 million phones with Vooc sold so far, says Oppo.
7.30 am: The buzz here is about how Samsung's press conference seems to have been the biggest push for consumer VR technology so far. Everyone who attended is awed by the scale of what Samsung did, though not everyone enjoyed the long VR experience.
8 am: Qualcomm press briefing on "Bringing the Future Forward Faster" addressed by Steve Mollenkopf and Christiano Amon.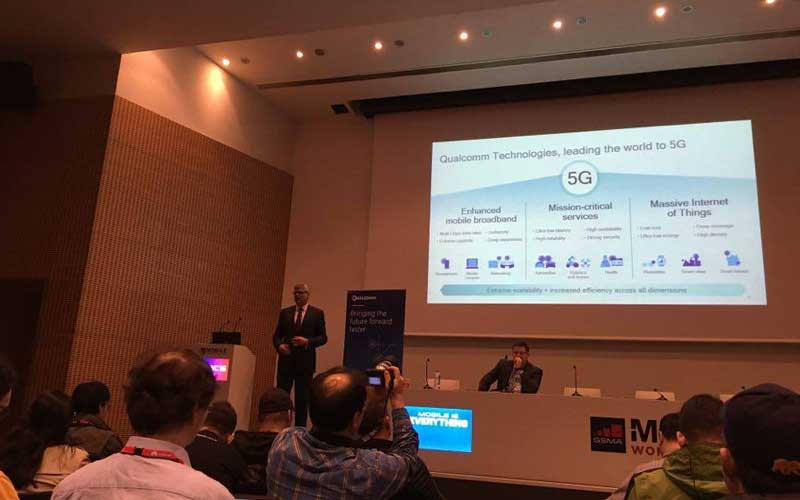 See possibility of smartphone technologies spilling over to new fields, says Mollenkopf. Adding features that are required to let 5G work effectively.
Watch | First look video: LG G5
"5G will be evolution of 4G with a product perspective. Impossible to have a 5G play without product play," he says, underlining the importance of being an SoC player.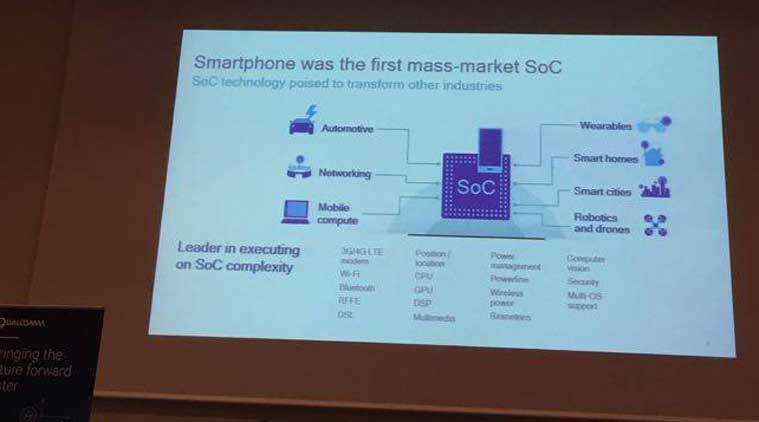 Big Qualcomm announcements for MWC 2016 include Snapdragon 820 on LG G5 and Samsung Galaxy S7 and the HP Elite X3, all show-stoppers. The company has also announced Snapdragon 625, 435 and 425.
Snapdragon Wear platform with 2100w SoC, and ecosystem starts getting traction. One of the showcases at MWC along with Gigabit speed LTE with Snapdragon X16 Modem.
First look video: Sony Xperia XA, X
"With Snapdragon 820 you are going to see VR uses cases and desktop scenarios in the coming versions," says Amon. 4K display, high frame-rates also coming, he says, adding that devices will become commercially available in near future. "The importance of timing in audio and visual is very high in VR," adds Mollenkopf.
5G prototypes will start in 2018 and commercial deployment will start around 2020, says Amon.
8:45 am: Sony today launches the Xperia X and Xperia XA at the MWC. The launches came as a surprise to many as the company has not been that successful with its latest launches. The two devices carry forward the Xperia design from and will have improved cameras and battery life.
9.30 am : One very interesting device here is the Nokia Ozo VR camera which will in all probability be the first cinema grade virtual reality recorder. The device comes with capability to record and store up to 45 minutes of audio and video. I checked out the results first hand and the VR quality is really high standard.
Nokia thinks this will be able to revolutionise movie making. The camera has a starting price of $60000 and professional models will cost more.
9.45 am: Another surprise launch was the Huawei Matebook 2-in-1 based on Intel Core M processor. The Surface Pro 4 lookalike could be the most.serious threat yet to the Microsoft flagship. Read more about Huawei MateBook here.
11:20 am: Sunil Mittal, the the founder, chairman and Group CEO of Bharti Enterprises spotted at the MWC floor. Check out the tweet here.

Spotted Sunil Mittal on the #MWC16 show floor. pic.twitter.com/OYF3f721dh

— Nandagopal Rajan (@nandu79) February 22, 2016
11.45 am: Lenovo launches its new Vibe K5, Vibe K5 Plus. Smartphones could launch in India soon.
Disclaimer: The author is in Barcelona on the invite of Qualcomm, which is paying for travel and accommodation.
For all the latest Technology News, download Indian Express App