By:
Tech Desk
|
Published: November 3, 2016 3:16 pm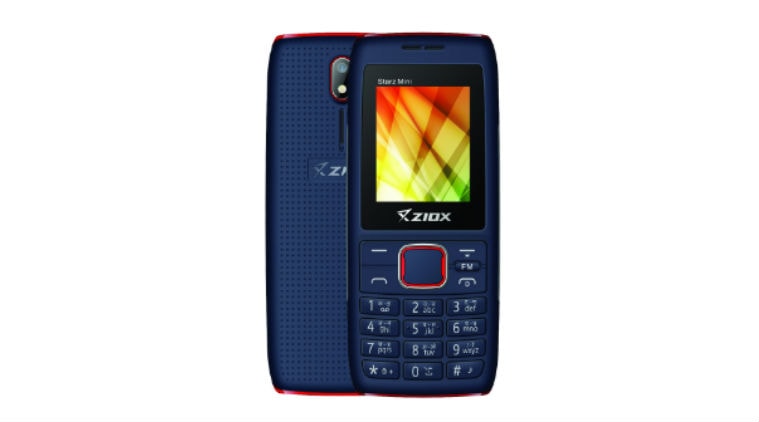 Ziox has introduced its Starz feature phone series with Starz Power and Starz Mini smartphones. Ziox Starz Power and Mini are priced at Rs 1,063 and Rs 875 respectively. The feature phone feature a 1.8-inch screen. They are equipped with wireless FM, Bluetooth, and multi-language support. Ziox Starz feature phones feature a rear digital camera and the Starz Mini has a flash as well. Ziox Starz Power and Starz Mini are backed with a 1,750 mAh and 800 mAh battery respectively. These are dual-SIM devices that support an expandable external storage of upto 16 GB. Ziox feature phones come with auto call recorder and flash light.
"Bolstering the relationship with our customers we want to provide them with technologically superior yet simple devices, this festive season, we want to partner with our consumers in making their lives simpler and more able," said Deepak Kabu, Chief Executive Officer – Ziox Mobiles. Both the devices come with a 12-month warranty from the compay. The devices are available starting today.
Ziox had recently announced Z6 and Z7 feature phones in India. Ziox Z6 comes with SOS feature with a dedicated mechanism to trigger calls and SMS to predefined contacts. It comes with support for local languages. The dual SIM feature phones sport a 2.4 inch display. The memory is expandable up to 16 GB. There's a 1,450 mAh battery backing the devices. Both the phones support wireless FM, auto call recording and digital camera.
For all the latest Technology News, download Indian Express App