There is good news for compulsive video sharers. You are no longer limited to the maximum 15-seconds of fame that Instagram gives you. The new updated Flickr app lets you shoot and share a 30-second video from your smartphone.
"You can upload a video for upto 30 second from mobile and upto 3 mins on desktop. Our insights tell us that more than 97 per cent of mobile users end up shooting less than 30 sec video," Bernardo Hernandez, Head of Flickr, told IndianExpress.com.
"With the addition of the mobile video feature to Flickr, we hope to enhance the experience for our existing loyal users and bring in users who love to share video. The addition of video widens Flickr's appeal among the users, who are keen on sharing their world with video." Flickr has 92 million users and 1.86 million groups with varied interests.
The app also offers more details about each image, like camera type, lighting, location which used to be offered on the website. Plus the app looks much better, a bit inspired by the design philosophy of other Yahoo apps, and comes with improved search capability.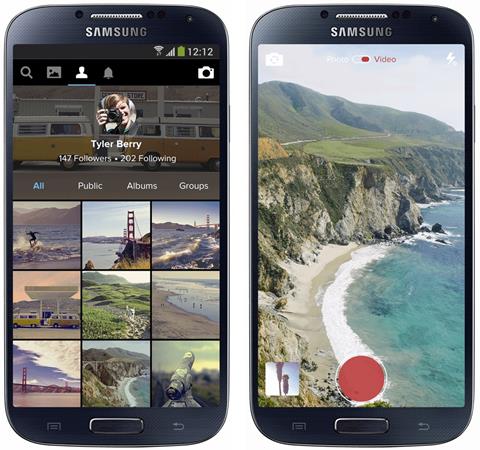 "We are constantly listening to what our users want and some of the features that we introduced are results of that. For example, users wanted better video capability, you have it now. Flickr now comes with a more intelligent search engine, as well as improved auto-tagging, so you can quickly find what you're looking for, no matter how many photos you have," Hernandez said.
Users can now flick through photos much faster than before, giving more meaning to the entire Flickr concept. The focus has been shifted to three Flickr features — feed, camera, and photo stream.
There is also the auto-sync feature which uploads all pictures to your Flickr account as soon as you are on wi-fi. "This is especially handy in markets like India where data is still expensive. Low bandwidth will impact the user experience when it comes to high res pictures, but product has been well optimized to provide a good user experience in many environments," he explained. "The other thing to note is that all these countries including India have rapidly growing 3G services and fast adoption of smart phones. And Flickr will thrive in an environment like this."
For all the latest Technology News, download Indian Express App