By:
Tech Desk
|
Updated: June 17, 2014 5:08:17 pm
Vertu, the English manufacturer of luxury mobile phones, is back with the Signature Touch. It claims the phone brings the best of mobile technology to superior handcrafted materials like grade 5 titanium and hand-finished calf leather.
For all this, Vertu will charge you a mere Rs 7,80,000. Yes, you read that right.
Signature Touch will also comes with Dolby Digital Plus virtual surround sound and Hasselblad certified imaging, as well as Vertu's full portfolio of services, which comprises Dedicated Concierge as well as Vertu LIFE and Vertu CERTAINTY packages.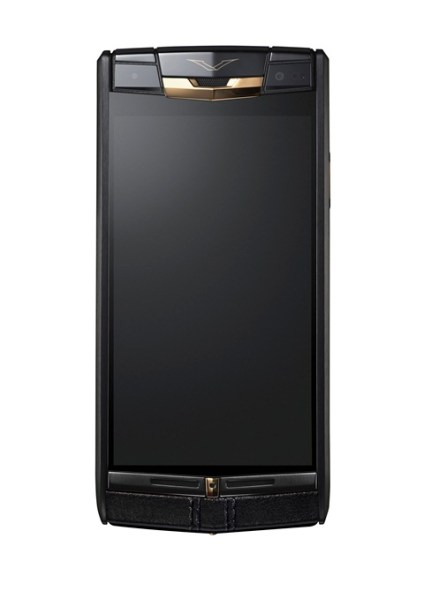 "Signature Touch is our pinnacle smartphone, designed for a global consumer who appreciates and expects unique products and first class performance. We are in the fortunate, perhaps unique position of being able to draw upon an excess of 15 years' in-house expertise and we have invested in and relentlessly interrogated the latest insights from the luxury sector. In Signature Touch we have created a phone that exceeds our customers' expectations and that we believe will cement our position as leader of the luxury mobile category," said Vertu CEO  Massimiliano Pogliani.
The phone's premium design incorporates the company's trademark ceramic pillow and has a strong, masculine style highlighted by the use of a grade 5 titanium casing.It will be available in Jet Calf, Claret Calf, Pure Jet, Pure Jet Red Gold Mixed Metals, Seaspray Lizard, Damson Lizard, Pure Navy Lizard and Jet Alligator design styles.
The phone has a 4.7-inch full HD (473dpi) display and is powered by a Qualcomm Snapdragon 2.3GHz Quad-core processor.
Vertu is available from around 500 stores, including 70 Vertu Boutiques, in 66 countries.
For all the latest Technology News, download Indian Express App