This is going to be a rather short review, not because the Nokia XL is a boring phone or has very little features, but because it is like going a size up on the Nokia X which we reviewed recently. The XL is a larger Nokia Android phone with a better camera than its smaller brother. The rest of the features are more or less the same.
Quick Tech Specs: 5-inch 800 x 480p LCD display | 1 GHz dual-core Qualcomm Snapdragon S4 processor | 768 MB RAM | 4GB internal memory, microSD up to 32GB | 5MP rear camera with auto-focus + 2MP front camera | Dual-microSIM (GSM + GSM) | 3G, Wi-Fi 802.11 b/g/n, Bluetooth | 2000 mAh battery | Android-based Nokia X software platform
Price: Rs 10,870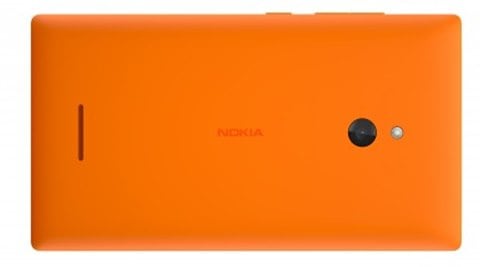 Design: The design is exactly the same as the Nokia X, or the Nokia Asha series. Vibrant colours that now symbolise the company's devices, a single back button on front with power and volume buttons on the right side. The camera has no bump on the rear, but has a small LED flash on top of the lens.  The rear flap is hard to open like with other Nokia phones in this range, so this might not be a good choice for people who keep swapping their second SIM. It might be a good idea to bring the hot-swappable slot to these phones.
Screen: The phone has a WVGA 480p screen that might put off some buyers as there are quite a few models out there offering qHD or even HD at the same price point. However, the screen is quite good and has decent viewing angles though you get the feeling that this there is too much gap between the display and the outer screen protecting it. Plus, the tile format of Nokia's Android OS does not feel as crisp as stock Android. But play a YouTube video and you will see that the display quality is actually good for this price range.
Performance: The performance is pretty smooth with hardly any lag. Yes, Fastlane does make life easy, but it does take some getting used to. A long press on the back button stalls any running app and takes you to the home page. A stalled app can then be resumed from the recent apps in Fastlane. Yes, it is multi-tasking, though with a twist.
Memory: At this price point I would have expected the XL to have at least 8GB of internal storage, especially since Rs 7,000 Android phones are now shipping with 4GB. Also, Nokia could have given 1GB RAM which will be of use when multiple apps are open.
Connectivity: There are no issues with reception and call quality.
Software: Hmmm. The Nokia X software platform tries its best to be an Android with a difference, but there are free launchers on Google Play that appear much more sophisticated. There is nothing wrong with the OS, but it seems like something that has been resurrected from the Symbian era. Fastlane is a good addition, but the tile format does not work well for me.
Camera: Compared to the Nokia X, the XL has a pretty decent camera. For one, this comes with auto-focus and works well in all conditions. The camera performs quite well even in low light as the pictures below show. But then we have come to expect that from Nokia.
Battery: The battery life is not all that great. I could stretch it to about 12 hours with regular use. It seems the large screen saps the power quite quickly, so keep the brightness at a low.
Verdict: Frankly, I don't know who I can recommend this phone to. The Nokia X was not all that confusing, but if you can spend this much and want a screen this large then there are many other good options in the market. If you can compromise on the screen size, then the Nokia Lumia 630 seems a much better choice at the moment.
For all the latest Technology News, download Indian Express App