While Nokia, the handset division charts middle path between Windows Phone and Android, its old software services arm is clearly headed towards the latter. Nokia Technologies Group, which was not part of the Microsoft deal, has just announced the beta launched of a new, almost stunning, Android launcher called the Z Launcher.
The Z Launcher tries to solve one basic problem of smartphone users: "How to find stuff right when you need it?"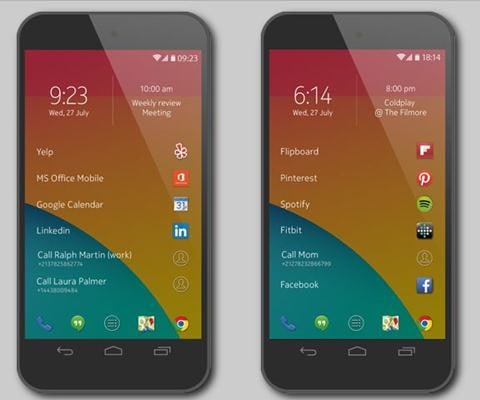 So the app starts learning what apps you use most and pushes the stuff that you might need at any given point of time. Then there is Scribble, "a fast and fun way to find anything on your phone in as little as one second". That almost like the gestures you use on some smartphones and tablets — "Simply draw the first letter of what you're looking for, right on your screen. Ta da! Z Launcher brings you the right app, contact, or task practically instantaneously. Or, as we like to say, less tapping, more apping".
"The more you use it, the better it gets at predicting your every whenever/wherever/whatever. This way your smartphone becomes more than a constantly shuffling myriad of stuff – it's truly your device," explains Brook Eaton, Lead Product Manager in a blog post.
We tried the app on a Sony Xperia Z2 after downloading the apk from the zlauncher.com web address. The beta downloads are limited and you better get there fast if you want to try the app. The launcher is quick and smooth, but it is also very basic. The home screen shows just the stuff the app thinks you will need at any point of time. So the screen will keep changing with time. If you are in the habit of playing a game at 3 pm everyday, the launcher will show the game on you homescreen around that time. At least, that is the plan.
The gestures worked really well for us and we would recommend this app for those who are not that happy swiping through Android's many screens. The app learns as you use it more and gets better at pushing relevant apps.
For all the latest Technology News, download Indian Express App