I was really looking forward to review the HTC One M8, which I thought was among the most innovative phones I had seen in a while. But that was not to be. However, I have got hold of an HTC Desire 816, an Android phone that brings in high-end specs to mid-range price points. The Taiwanese smartphone company seems to be banking a lot on this phone to improve its prospects in an important market like India. But does it have what it takes?
Quick Tech Specs: 5-5-inch 720 x 1280p (267 ppi) Super LCD2 display | Quad-core 1.6 GHz Qualcomm Snapdragon 400  processor | 1.5 GB RAM | 8GB internal memory, microSD up to 128GB | 13MP rear camera with auto-focus + 5MP front camera | Dual Nano SIM (GSM + GSM) | 4G, Wi-Fi 802.11 b/g/n, Bluetooth 4, DLNA | 2600 mAh battery | Android KitKat | HTC Desire 816 full specs
Price: Rs 23,990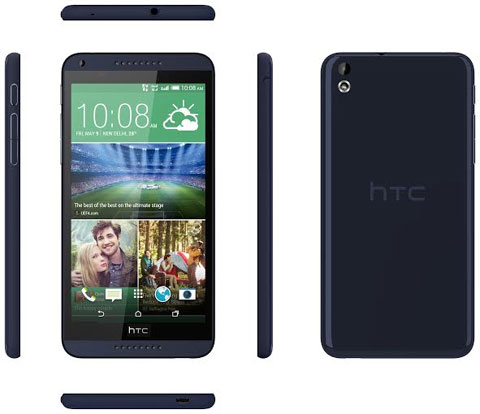 Design: The Desire 816 is a sleek, stylish phone. But then you can expect that from HTC, which has always had an eye for design perfection. My review unit was all-black, with just the power and volume buttons on the left getting rings of metal. However, the rear flap was too smooth for my liking and there is high probability of the phone slipping out of your hand. You can't open the rear flap, so the two nano-SIMs and SD card slot are behind a neat little flap on the right side. The phone also has speakers on both ends, appearing as perforations. Despite the 5.5inches, the phone is not hard to handle or grip. A bit of real estate is wasted with the HTC logo just under the virtual keys at the bottom of the screen.
Screen: In this age of Full HD and even Quad HD phones, it is tough for a HD screen to make an impression. But the Super LCD2 of the Desire 816 does as good just even with the 720p resolution. The screen is very crisp and offers good viewing angles. It is also good for watching videos, something users will have in mind while buying a 5.5-inch screen.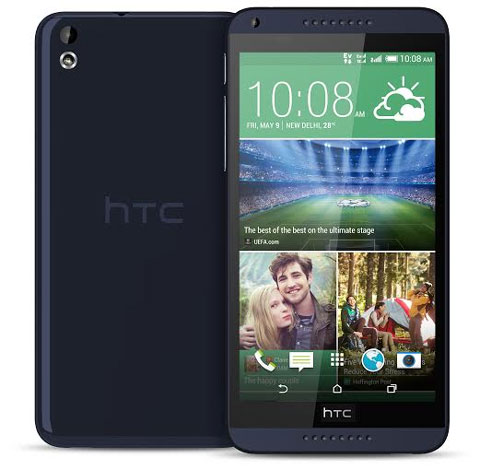 Performance: The performance, powered by the Snapdragon 400, is at par with the other  phones in this range. But then this is no flagship phone and that shows in the benchmark results. However, a regular user will have no reason to complain. The apps open without a hint of a lag and multi-tasking is quite smooth. There were times we felt the phone was heating up a bit.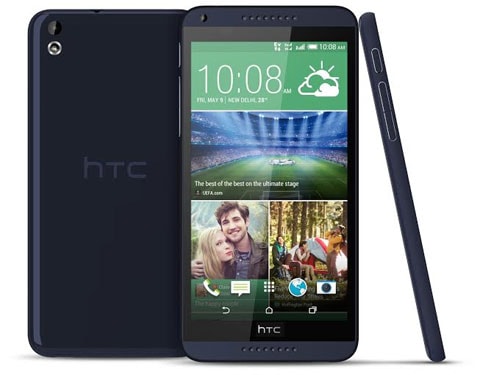 Memory: At this price point 8GB internal storage is pretty good. If you can spend also as much as the phone, there is the option to expand up to 128GB, a feature most new phones are going to have.
Connectivity: There are no issues with reception and call quality. However, my experience with Wi-Fi was not all that smooth. The phone kept forgetting my Wi-Fi connection and at times would reconnect without an issue.
Software: For me software has been one of the best features on any HTC phone. This one too comes with HTC Sense and offers a slightly different take on Android. For instance all you apps are on one screen and you just scroll down to see more. Then, BlinkFeed is at its usual best of giving all you social feeds in a single stream.
Camera: The f/2.2 rear lens on the phone makes it stand out from other cameras in this price range. It gives crisp detailed images in low light. The detailing is better in daylight. The phones gives you a lot of of tweaks to play around with in the camera app and there are even dozens of Instagram-like presets. A fair degree of manual control can be achieved with the settings. The camera also sounds very different, almost like something out of a science fiction movie.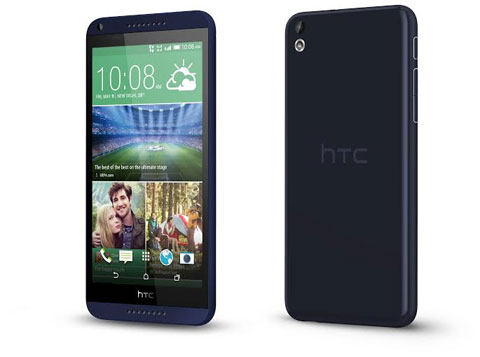 Battery: The battery is good to last a full day with careful use and provided that the phone is not trying to latch on to some wi-fi network it has forgotten.
Special Mention: My one big grouse with the phone is that it uses nano-SIMs which are still not all that popular in India. Even in Delhi, it is not available at all outlets. Of course, you can cut your SIM, though there is no guarantee the SIM will be in working condition afterwards. This is not a problem for an iPhone 5S buyer, who can and will make the extra effort to his new SIM. But for mid level buyers, especially in the smaller towns, this might be a deal breaker.
Verdict: In my books, the HTC Desire 816 is a good phone given the features and its price point. The phone does not offer any innovative feature, but appears good value for money and seems like a dependable bet at the moment. But get that nano-SIM before you go out and order this phone.
For all the latest Technology News, download Indian Express App