By:
Tech Desk
|
Published: October 7, 2016 4:00 pm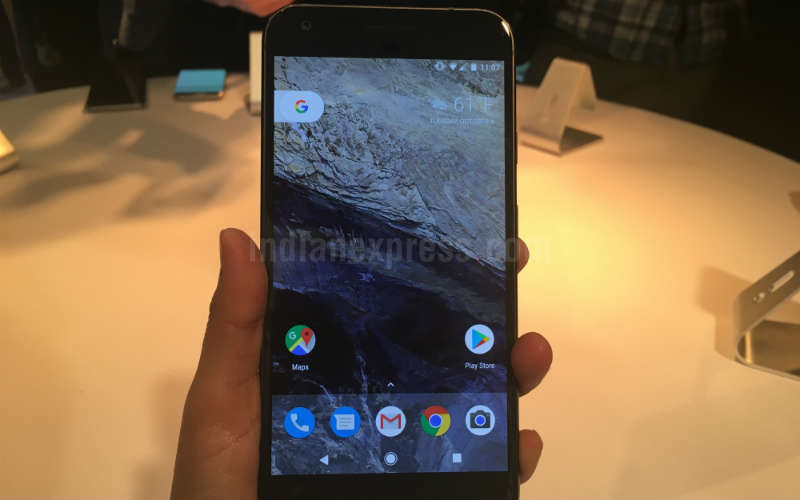 Google recently unveiled its new Pixel devices which will replace the Nexus smartphones. A lot more than just the name has changed with the new devices, with Google presenting them as their very own phones. So, it is no surprise that Google is giving these devices a number of features that are exclusive to its Pixel series that will not feature on other phones that get the Android Nougat update. The company has decided to focus on the premium phone segment that has been dominated by companies like Apple and Samsung in the past few years.
Google has never had exclusive features for any Nexus device in the past. Nexus devices and other Android phones will be getting the Android Nougat update, but will be missing these particular functions according to Android Police and its Google source:
1) Pixel Launcher – which includes a new search box, swipe up for all apps and a date/weather header
2) Unlimited original quality photos and videos backup on to Google Photos
3) Google Assistant
4) Phone and chat support, screen-share functionality
5) Quick switch adapter for wired setup from Android or iPhone
6) Sensor Hub processor
The Pixel devices will also get a few exclusive camera features like – Electronic Image Stabilisation 2.0, HW-accelerated HDR+ image processing and Smartburst. The camera will also feature pro features like Exposure compensation, AE/AF locking, white balance presets and viewfinder grid modes.
In addition there will be some cosmetic changes to the OS as well – including wallpaper picker (with new wallpapers and sounds), dynamic calendar date icon and solid navbar icons for the Assistant.
Read- Google Pixel event: Here is everything that happened and more
There are some other features that have been announced for the Pixel phones, but will be making their way to all devices getting the Android 7.1 update like night light, background updates, fingerprint scanner swipe function, Day Dream VR mode and more.
Google Pixel features a 5-inch FHD display that is powered by a Quad-core Qualcomm Snapdragon 821 chipset coupled with an Adreno 530 GPU. Pixel XL also features the same specs, except for the screen that is 5.5-inches. Both phones feature an aluminium unibody design that comes with a polished glass finish. The devices come in two storage variants – 64GB and 126GB and feature a 12.3MP primary camera with a f/2.0 aperture. Google claims that this is the best camera in any smartphone. The front camera on the device is 8MP.
Read- Google Pixel vs Apple iPhone 7 vs Galaxy S7 edge: Premium flagships to buy this Diwali
Google Pixel devices will also come with a 'Google Assistant', which is the company's AI powered voice assistant that is built-in. Google has announced that the phone will start retailing in India at Rs 57,000, with sales beginning on October 13 on Flipkart.
For all the latest Technology News, download Indian Express App