New Delhi |
Updated: January 15, 2014 10:58:25 pm
After revolutionising the way we listen to music and experience movies, Dolby Laboratories now want to change the way we view television. The global leader in audio technologies has announced that televisions running its new Dolby Vision technology will become available in certain markets by the end of this year.
So what is Dolby Vision? "Today's television images have limitations imposed through legacy. The brightness of the content has been substantially reduced to deliver it on the traditional CRT TVs. The maximum brightness a TV can show you is 100 nits, while the eye is capable viewing of much brighter images," explains Mathias Bendull, Senior Director, Broadcast Business, Dolby Laboratories . While the latest televisions  Even the new televisions are capable of up to 1000 nits, but Bendull says since the content is also constrained they just upscale what is available. "We think this is the wrong way and are working with the industry bodies to change the standard to 10,000 nits. We are also working with everyone one in the value chain to enable this content," he adds.
"The brightness gives the director a totally different way to tell the story. For instance, from a colour perspective blues are very weak now an they have the lowest colour allocation. This information is there in the original master, but is dropped in the BluRay or broadcast as TVs are not capable of showing it," he adds.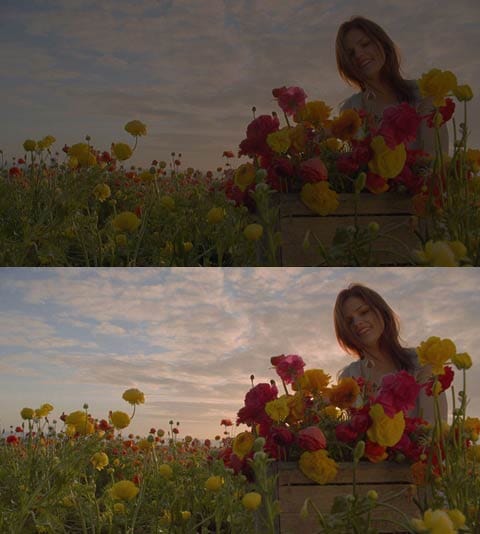 While the Dolby Vision televisions from Sharp, TCL and Vizio will be available in certain markets by the end of this year, the company has tied up with Netflix, Amazon and Microsoft for content delivery. "We get everybody to see the value in the product before launching anything. So soon you will have directors also shooting in this technology," he says, adding that digital cameras don't need any upgradation for Dolby Vision quality images. The Dolby Vision content will mean 25 per cent more info, so a 8MB stream will need to be 10MB with the new stream.
Dolby will encode the normal image and add an enhancement layer for the additional nits. So even TVs without the Dolby Vision capabilities will be able to play the information, though it will not be as good.
However, don't expect Dolby Vision to come on regular TVs for some time to come. The technology is being packaged as complementary to Ultra HD or 4K and will be a premium solution for sometime to come. "We are not competing with Ultra HD. In fact, a combination of the two That will be the big differentiator for people to buy a new television with Dolby Vision," Bendull added. Smaller and cheaper screens are on the way, but it will take time. In the future, you could see the same Dolby Vision logos on anything from smartphones to tablets and laptops.
For all the latest Technology News, download Indian Express App