Written by
Aditi Malewar
| New Delhi |
Updated: June 20, 2014 8:30:20 am
Now you can smell that oregano and melted cheddar on the pizza photos your friend sent you from Italy. That's thanks to the new oSnap app created by Harvard University professor David Edwards and a team of students led by co-inventor Rachel Field.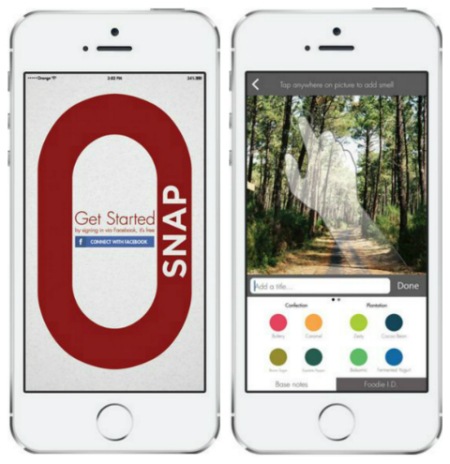 oSnap, released on June 17, is a free app for iPhone. It adds a layer of aroma complimenting a picture. However, to get the smell you will need to spend on an oPhone, what the Prof Edwards calls "a phone for aroma". This is the device that allows you to send and receive electronic aroma messages, the iPhone is just a messenger.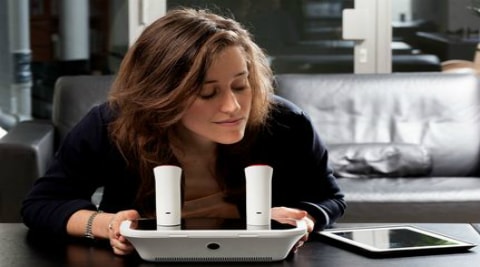 The first commercial product is actually called the oPhone DUO and contains a set of revolutionary oChips. The device, which is not a smartphone lookalike, has been made for a table or countertop.
So if you are the sort that can describe how a sandwich smells, then it won't take you long to become a pro at transmitting the right scents. To share the aroma of freshly ground coffee with a friend, you will need to break the aroma into its primary and secondary notes — like chocolate, cream or hazlenut — add these to your picture and hit send. Once your friends receive it they can open the message and instantly receive the smell on their oPhone.
Edward says his team is on a mission to create the world's first community that communicates with digital aromas. The team is crowd sourcing funds via an Indiegogo campaign and wants to mass produce oPhones. Thus pledging money now will get the device, the oPhone Duo, for $149 when it launches next year, others will have to spend $199.
The teams ultimate goal is to create an 'aromatic camera' which lets you take a picture using oSnap with the software in the app detecting the objects in the image and then automatically tag them with their corresponding aromas.
This is how it works:
The oPhone DUO can diffuse over 300,000 unique aromas with the help of "small, inexpensive circular cartridges" inside called oChips. The oPhone DUO has eight oChips, each with four aromas. This means the oPhone DUO works with 32 primary aromas. The oChips will have to be replaced after a point of time.
For all the latest Technology News, download Indian Express App