By:
Tech Desk
|
Published: November 23, 2016 6:05:42 pm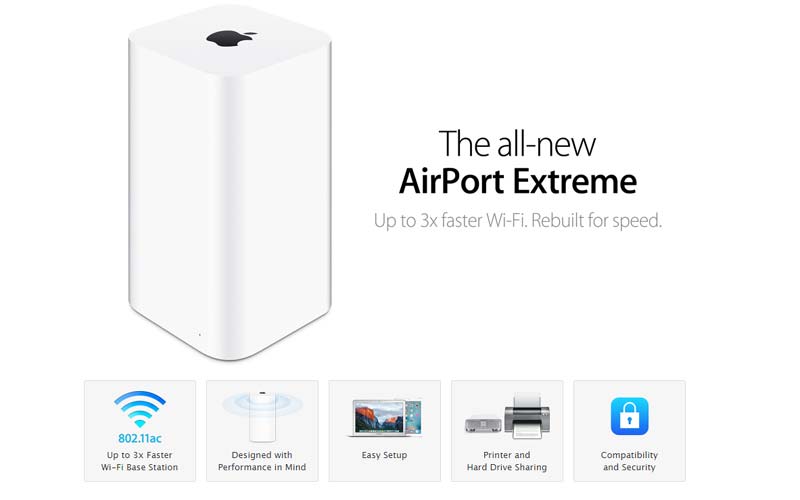 Apple is giving up on wireless routers and has moved the team to other groups, says a report in Bloomberg. According to the report, "Apple began shutting down the wireless router team over the past year, dispersing engineers to other product development groups, including the one handling the Apple TV." The report quotes people familiar with the development, although Apple has not confirmed the same publicly.
Apple's AirPort routers have not been upgraded since 2013, points out the report and now with the team being disbanded it is likely the company won't be launching new ones. Apple's current offerings of routers include: AirPort Express, AirPort Extreme and AirPort Time capsule which start at $99 and go up all the way to $399.
Apple's routers are not yet available in India officially. An earlier report in Bloomberg pointed out how Apple has given up on its Project Titan plans for the self driven car.  The report said, "hundreds of members of the car team, which comprises about 1,000 people, have been reassigned, let go, or have left of their own volition in recent months."
According to the report, the team of Project Titan is now "developing an autonomous driving system" which could help Apple partner with carmakers, rather than working on its own car. The report pointed out that Apple executives have "given the car team a deadline of late next year to prove the feasibility of the self-driving system."
While the Apple routers division might have been disbanded, it looks like the company is also focusing on smart glasses and AR headsets and has been exploring the same.
For all the latest Technology News, download Indian Express App