Everyone is switching to a flat screen LED television if they haven't already. But everyone can't afford a large flat screen LED television. For households on a budget, or a severe space constraint a compact LED TV that replaces their old 21-inch CRT is the answer. Among the relatively new entrants in the market is Taiwan-bases AOC International. I have tested some of their TVs before and have found their products to be good value for money. The past couple of weeks I have been using their LE23A6730/61 3D to figure out if 2D really works on a smaller screen.
The LE23A6730/61 3D is a compact LED TV with the 1080p full HD screen resting on a chrome finish tray. The super slim TV has absolutely no controls on the front, suggesting that the makers want you to use the remote for everything. This becomes even more obvious when you manage to find the manual controls, hidden away behind the screen on the left.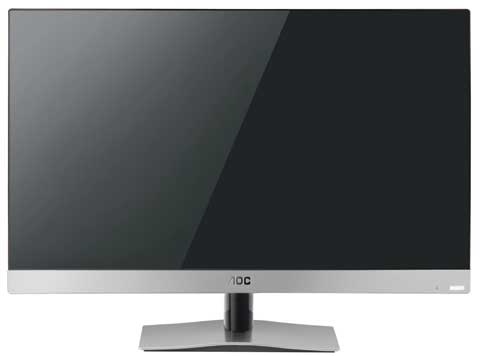 The TV was very easy to set up and took me all of five minutes to assemble. The set comes with all possible input options and you will have no hassle plug in an old DVD player or a new set-top box.
We tested the TV with a SD cable connection and the results were as expected. The surprise element was the sound quality, which is reasonably good for a screen this size. The remote gives you easy and full control over setting with a handful of presets to change pictures the way you like them to look.
To check out the full HD and 3D capabilities we used a USB drive. The TV has some trouble recognising certain video files and on others it had issues with the audio. But it was still able to play eight out of 10 files we threw at it. It can also open picture and doc files and play music.
3D in 23 inches?
Before trying out this TV I was sceptical if the third dimension is of any use in a screen so small. But midway into my 3D test video, I was convinced that this television can play 3D as well as any large screen in the market. The eel in the Imax Under the Sea video was halfway into my living room. However, you still need a large screen to get the immersive experience that 3D is all about.
Still, if you need to have some 3D capability at home then this is a good bet. It works with all types of 3D content, though we again faced issues with audio playback of some of these files.
Verdict
I wouldn't recommend this AOC television for all households, as I think you need at least 30 inches these days. But for those on a budget this is a good option, especially since it is selling for Rs 12,999, down from the original price of Rs 19,990.
For all the latest Technology News, download Indian Express App