By:
Tech Desk
|
Updated: September 13, 2016 4:59 pm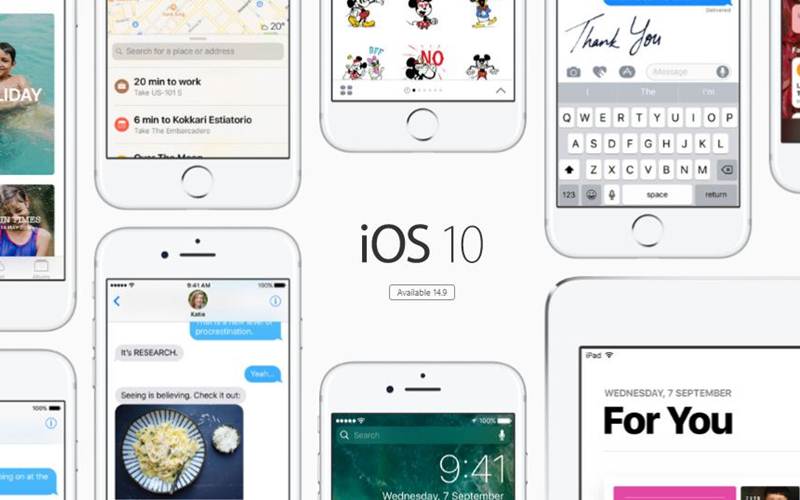 Apple will start rolling out iOS 10 for compatible iPhones and iPad starting at 10AM PDT. The iOS 10 update will be available in India starting from 10.30PM. The update is the biggest ever to the mobile operating system and Apple has also introduced few new developer integrations to the ecosystem.
We answer top queries related to iOS 10
Which devices will get iOS 10?
Apple is known for making its latest iOS update to wide-range of devices. With iOS 10, Apple is updating iPhone as old as the iPhone 5. The compatible iPhones include iPhone 6s, iPhone 6s Plus, iPhone 6, iPhone 6 Plus, iPhone SE, iPhone 5s, iPhone 5c, iPhone 5
Apple is also making iOS 10 available to iPad Pro 12.9-inch, iPad Pro 9.7-inch, iPad Air 2, iPad Air, iPad 4th generation, iPad mini 4, iPad mini 3 and iPad mini 2. Apple is also extending the update to sixth generation iPod Touch.
How to install iOS on my iPhone/iPad?
There are three ways to get iOS 10
1. OTA update: Apple's latest mobile operating system, iOS 10 will be available to compatible iPhones, iPads and iPod Touch via OTA update. The update will be pushed directly to the devices and iOS users can confirm the update and install the same.
2. Manual update: iOS users can download the update by simply clicking on Settings > General > Software Update. While technically the process is called OTA, there is a possibility that few devices might miss out on instant push. The update will take place over Wi-Fi and it is recommended to be around a stable connection.
3. Via iTunes: Apple is still offering the old school method of updating via iTuness. iPhone/iPad/iPod Touch users can connect their device to a PC with latest iTunes software installed on it. iTunes will immediately detect the device and update can be started by opening the summary page and clicking on "Check for Update".
Also Read: Apple iOS 10 rolls out tonight: iMessage, Siri and other top features to watch out
How to backup data before installing iOS 10?
Using iCloud: The easiest way to backup contents on your existing iPhone or iPad or iPod Touch is to use iCloud. iCloud is Apple's very own cloud storage system. The limitation with iCloud is its 5GB free storage. This cloud storage can be used to backup iMessages, call records, contacts and WhatsApp messages.
Using iTunes: iTunes is an extremely useful tool when it comes to backing up your iOS device. With iOS device connected to any PC or Mac, users can completely save everything inside in their iOS device. This can be useful for saving camera roll, videos etc.
What is the total storage needed for iOS 10?
Apple was highly criticised when it demanded a lot of storage with iOS 8 update. However, with iOS 10, the storage needs have been minimised. Apple is not exactly revealing the amount of storage needed for update, but readers should note the update is 1.7GB and it would be wise option to have at least 4GB free space on their device.
Must Read: Apple iPhone 7, iPhone 7 Plus first look+video: Black finish, stunning camera
What time will iOS 10 update be available?
Apple iOS 10 final version is already available via OTA update to those running the beta version. The update will start rolling out to eligible devices starting 10AM PDT.
Here is a detailed timing of rollout according to countries
United States of America – September 13, 10 AM PDT
India – September 13, 10.30 PM IST
United Kingdom – September 13, 6 PM
France – September 13, 7 PM
Hong Kong – Sept. 14, 1 AM
Japan – September 14, 2 AM
Australia – September 14, 1 AM
Stay tuned for our full review of iOS 10