PV Sindhu played six matches in Rio Olympics. Bharat Sundaresan deconstructs the various components of her matches and discovers the different flavours that she brought to the fore in each of them.
Hungry to start against Hungarian: vs Laura Sarosi
IT'S DAY 6 at Rio. India's medal hopes at the 2016 Olympics have already been slashed by a quarter, with some from the country's biggest ever contingent to the Games already having returned home. And minutes before PV Sindhu takes the court for her first round-robin match in Group M, boxer Shiva Thapa is all but set to join the came-saw-and-surrendered lot. He's being pummelled into submission by Cuba's Robeisy Ramirez Carrazana in what has been a terribly one-sided round of 32 bout.
The boxing and badminton events are both being held at Riocentro, a cluster venue for the Games. As attention shifts from Pavilion 6 to Pavilion 4, the collective Indian morale has literally taken another painful punch in the gut.
Not like it's having any bearing on Sindhu. The long-legged Hyderabad girl is in Zen mode. She's cut off, just like her coach Pullela Gopichand has trained her to be. This is her first-ever Olympics. She's overcome a torrid five month injury layoff last year to get here. It's meant many sacrifices and long arduous hours for everyone concerned in Team Sindhu.
Her relentlessly assiduous coach, meanwhile, has pulled out all stops to work on every facet of his pet protégé's game, from her endurance, agility, speed to also an outwardly show of throaty aggression. Three months into the Olympic build-up he's also put a ban on her can't-do-without guilty pleasure, ice-cream. Incidentally, one of her last Instagram posts has the future Olympic champion indulging in an ice-cream on Sydney's Bondi Beach with a caption that reads, 'we all scream for ice-cream'. But the only screaming Gopi wants her to indulge in is on the court, right in her opponent's face after winning a point. Her communication with her folks is limited to a 10-second call on Gopi's phone.
Sindhu has never complained. And as the coach would tell the world later almost as a tribute to his trainee's dedication, "you tell her whatever. She'll do it." Sindhu reveals that there were yoga and meditation sessions in addition that would help keep her body and mind in a "state of togetherness".
She wasn't one of the favourites to be on the podium – though it was one of the most open women's singles draws at the Olympics in years with as many as six contenders. The lull preceded the storm though, Sindhu'd been quiet in the lead-up, no titles, not too many big wins either, before the big scream. Sindhu had vaguely carried the reputation of being dangerous, but heading into the Olympics somehow that's forgotten though looking at the draw Gopi would've sniffed a chance here.
The Rio Games would go on to witness a European resurgence in a sport that Asia has held sway over for decades. Sindhu's first opponent, Hungary's Laura Sarosi, though wouldn't play any role in this Western racquet revolution. Sindhu wouldn't show her much mercy though and took only 27 minutes to get her campaign off to a bright start.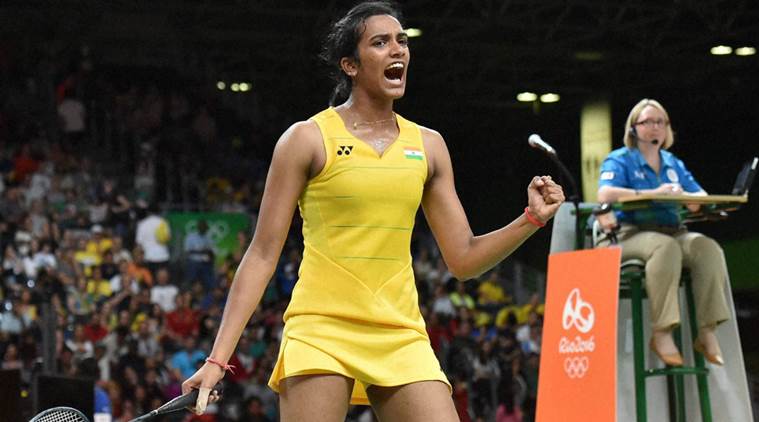 Quelling the Canadian nightmare: vs Michelle Li
THE LAST time Sindhu met Michelle Li in a high-profile tournament, it had ended in tears. For, she had entered the Commonwealth Games in Glasgow, still in her late teens, but as a firm favourite for the gold. That is before the Canadian of Chinese origin shocked her in the semis.
The previous year, Sindhu had become the first Indian woman to win a medal at the World Championships. The gold in Glasgow was hers to win. She knew it. More importantly, Gopi was banking on her to do it. And if the disappointing defeat wasn't bad enough, she now had the prospect of an angry Gopi waiting for her on the sidelines. He tore into her with no remorse and told her exactly what he thought of the match she'd lost from a strong position, leaving Sindhu shaking and with tears rolling down her face.
For all of Li's skills, Sindhu's implosion had played as big a role in her defeat that day. But as former India No.1, Aparna Popat, puts it, the semifinal loss was in many ways the turning point in the young Indian's career, especially since she had been beaten by Li once earlier in the tournament as well.
"It's not that she's an easy opponent. You can't just see the 'Canada' next to her name and say Ok yeah no big deal. That is always deceptive. And one loss you could have said yeah these things happen, but to lose twice to her in the same tournament I'm sure really jolted Sindhu. That's when you realize what pressure can do to you," says Aparna.
She adds that Sindhu is unlikely to have looked at the Rio draw and been very happy to see Li there so early. But according to Gopi, it only meant that she had to be tuned in from the word go and it only got her more focused. In a way, it meant the knockouts had come one round earlier for her.
Like in a Bruce Lee movie, Sindhu was now face-to-face with a challenger who potentially could reduce her chief protagonist role to a walk-on part. To her credit, Li did not pull any punches and pushed the match into a deciding game.
But this time, it was Sindhu who held her nerve and kept her game together while showing the world that her game wasn't anymore based purely on an impetuous array of attacking strokes that were designed to kill the point early. She was now prepared to play the waiting game, making her opponent commit unforced errors. Sindhu, in a long rally no longer seemed like a recipe of disaster. And this time around, Gopi was waiting for her with a smile and a pat on her back.
Gopi had packed his India blazer for Rio despite knowing that he wasn't going to attend either the opening or closing ceremonies. He had instead kept it with him so that he could wear it on his way back, for he was sure Sindhu wouldn't return without a medal. Neither the rankings nor the form leading up to Rio suggested it. But Gopi was ready to bank on his faith. Sindhu was just three wins away from a medal now.
Might over mystery: vs Tai Tzu-Ying
INDIA has always seen Tai Tzu-ying through the Saina Nehwal-prism. The biggest issue with playing a deceptive opponent in badminton is that you always end up being that fraction of a second late on your shot. It's akin to facing a spin bowler in cricket who has great control over his flight. Almost like he's holding the ball on a string and pulling it out of your reach just at the moment you are about to strike it.
And somehow Saina has come a cropper against Tai Tzu mainly because she hasn't always been fit enough to deal with the wily changes of speed and direction she imparts on the shuttle. Could Sindhu, who's not always managed to keep her intensity and fitness levels at a premium right through a tournament, overcome this Taiwanese challenge – a minefield for Saina in recent years?
Their rivalry has upped the ante for badminton in India and what the two have done successfully is constantly push the benchmark for excellence, never allowing the other to be content. If Sindhu had two bronze medals in World Championships previously, Saina won herself silver last time around. And with Saina having climbed the podium at London with a bronze, it was only natural that Sindhu had a silver or more, to aim for in Rio. It's like having Wasim Akram and Waqar Younis both trying to better each other while bowling in tandem in a way. It's the opposition that feels the brunt of their competitive egos.
A couple of days after Saina and her wobbly knee bowed out in the first round at Rio unceremoniously after a defeat to a relatively unknown Ukrainian, Sindhu found the best antidote for deception, raw power. And she completely overpowered and demolished Tai Tzu. For however wily a spinner might be, a batsman who has the ability to hit the ball a long way can still clear the ground after reading the flight right. Aparna feels that the win was more a testament to Sindhu's fitness.
"It's one thing to play long rallies but another thing to manage a deceptive opponent. You constantly have to change direction, and move accordingly while trying to react to them. She just showed how hungry and fit she is," she says.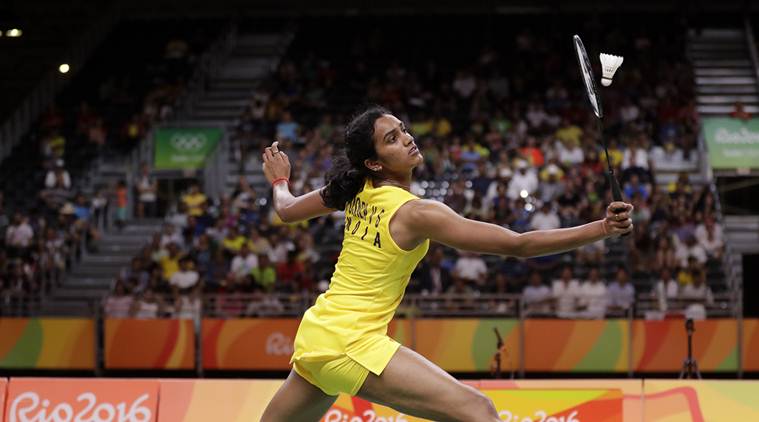 Chinese checked and erred: vs Yihan Wang
India might not be all that familiar with the who's who of the badminton world. But Wang Yihan we know all very well. It was she who knocked out Saina four years ago in a high-octane semifinal at London. If anything that day she fit the stereotype of the villainous characters that unnecessarily end up being a part of most sports movies made in India. Snarly, vicious and worst of all merciless en route to breaking a billion hearts.
But as Aparna puts it, Sindhu and Gopi might actually have preferred to have Yihan in the quarters as compared to that other Chinese champion, Li Xuerui, who Sindhu had lost to last in the Denmark Super Series final. Though she's still ranked No.2, Yihan was not only braving a bad back, her career-graph is also more on the decline these days. But still she had enough in her arsenal to test what has historically been Sindhu's greatest bane, her agility in the court.
Gopi has been aware of it since the day he took her under his wings. "Oh she's good but her legs are weak," he would hear very often. But he's always called Sindhu a work in progress. And with no tournaments to bother about, he's spent the last two-and-a-half months working on bettering her defence. For, he knew all too well that Yihan in her present state would depend a lot on parallel strokes and the short game. He had even gotten Sindhu to play doubles and sharpen her reflex strokes as a result.
"She's a tall athlete, and there are strokes which are close to your body and they become difficult. She would always play doubles for her parallel, reflexes and short game," he would explain later.
She had beaten her before after all, two years ago at the World Championships and the Chinese have never looked un-vanquishable for the tall Indian. It's been somewhat of a theme in her still nascent career. She might not always enter a big 0competition with too much going for her, but she has shown the ability to knock out a number of higher-seeded players en route finishing with a medal. It's this 'depends on which side of the bed she wakes up on' uncertainty about her, that according to Aparna makes Sindhu that much more dangerous for the bigger names.
And in the quarters, whatever Yihan threw at her, Sindhu seemed ready with a counter.
"You need to react to the shuttle in the same direction. Whenever her opponents were playing parallel strokes, the fut-fat-fut-fat strokes to her, earlier she would get caught. She wasn't fast enough to react. But here her hands were able to give it right back," explains Aparna.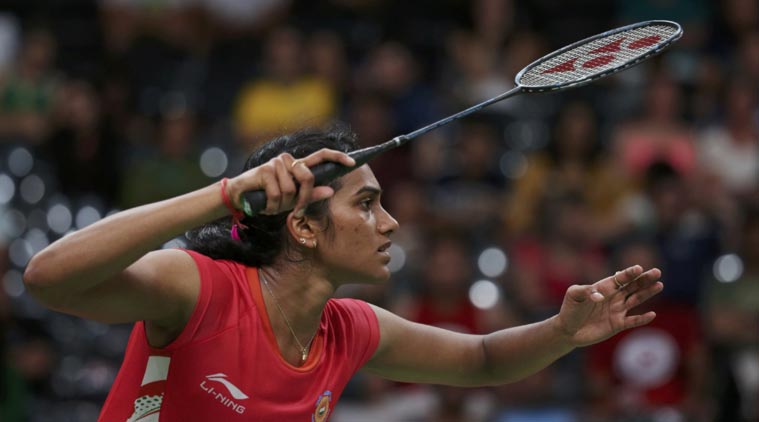 Standing tall, taller: vs Nozomi Okuhara
The jump smash is not a shot that's common in women's badminton. For like Aparna puts it, women haven't been strong enough to finish the point off with it or had the speed to then recover for the next shuttle. But it's a shot that both Sindhu's father, a proud spiker who played volleyball internationally for India, and coach have always wanted her to play. For, it just adds an extremely exciting and deadly element to her arsenal.
"My dad really loves the jump smash. He always tells me to try, but I never tried. But one day I was like, 'ok let's try.' Gopi sir was also making me play it. He said 'you have to do it.' At the start, all my strokes were going into the net. Later it was really good and my height and reach was perfect for it," says Sindhu now.
Against the five-feet tall Okuhara, Sindhu didn't have to elevate herself too far up either. It wasn't more than five-to-10 inches, but they were good enough to leave her Japanese opponent completely paralyzed and with no riposte. It was no wonder that Sindhu raced away to victory with 11 straight winners in the end to ensure the first-ever silver medal for a female athlete from India.
That Gopi even decided to add this new weapon specially for the Olympics is just another testament to his unmatched nous when it comes to finding what suits his players best. He had designed Sindhu's game from a young age on former Danish badminton champion, Tine Baun, who was one of the first few tall women to rise in the sport. Sindhu would top Baun on the biggest stage though.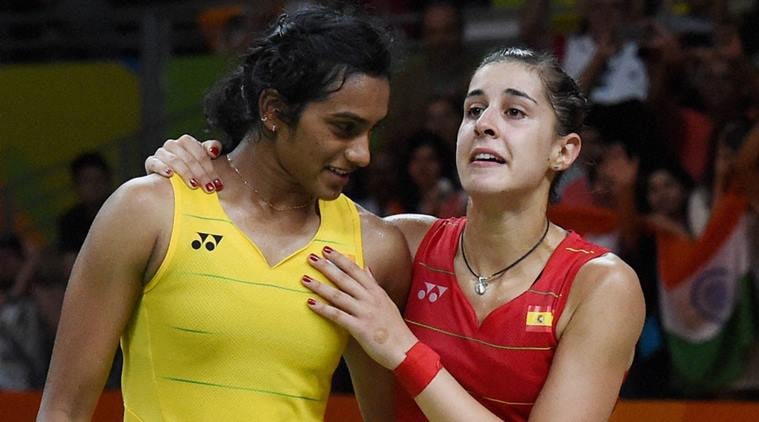 The Spanish inquest: vs Carolina Marin
It's not like India was waking up to badminton. If anything India was just waking up to Sindhu. Indians had made Olympic finals of other sports before. But unless you were a kid who was suddenly inspired to win medals for the country, it's unlikely that watching Abhinav Bindra or Sushil Kumar sent you running to the closest shooting range or akhara to get better acquainted with the sport you just watched a fellow Indian win at. Here, we all had a latent comprehension of badminton and also the incredibly tough Spanish challenge that lay ahead.
It's safe to say that India was holding its bated breath for Sindhu's final, which kept getting delayed thanks to the never-ending men's doubles bronze medal match. And India screamed in unison as she edged back from a deficit to win the first game. A badminton final was evincing cricket-like craze. The crowd was with Sindhu. Not just because she was the underdog, and that Indian fans outnumbered the Spaniards. Her decision to wear yellow, a colour that Brazilians have grown up supporting, played its part too.
But there's a reason Marin has been the unchallenged numero uno in badminton over the last year or so. It's her ability to soak in pressure and to come back. It's this ability that has helped her conquer the Chinese and pretty much the world. Though her nerves did show in the opening game, she overcame them even if her penchant for the on-court histrionics did make her immediately unpopular all across India.
As Aparna explains it, she beat Sindhu at her own game. If Sindhu was too fast to handle for all her other opponents, against Marin she was just that little bit behind the pace. And she could never recover. "Sindhu actually had to reverse her tactics a bit, try to slow down the game. But she just couldn't match up with the pace," says Aparna. Her gesture of going across and congratulating Marin. Tucking her racquet away, endeared her to the world and get the coach to stand atop a chair and prompt her to smile and bite the medal while he shot videos.
Later that Rio evening, the coach would allow the long-heldback indulgences – junk food. Chocolates and icecream should follow. The silver medallist, who can count Rajnikanth as one of her fans after he tweeted his congratulations, will remain a little should she meet her favourites – Mahesh Babu and Hrithik Roshan, or the Bahubali stars – Prabhas and Anushka Shetty. But the poise will never leave her. Amidst all that celebration of aggression – rehearsed and re-enacted – the original Sindhu poise, that calm pursuit of a medal will shine through brighter than Marin's gold. They might've taught her to scream, but the silent resolve – that always was the bedrock of Sindhu's success.