Melbourne |
Updated: January 16, 2014 4:14:23 pm
Roger Federer embraced the Melbourne heat as he raced into the third round of the Australian Open with a 107-minute 6-2 6-1 7-6 demolition of Blaz Kavcic on Thursday.
Playing under the closed roof of Hisense Arena due to the extreme heat that earlier forced the suspension of play on the outer courts, the Swiss whipped through the first two sets in less than an hour.
The third set was a little closer because of a marked improvement in the Slovenian's serve but the world number 99 could not halt the inevitable as Federer ended the lesson by clinching the tie-break 7-4.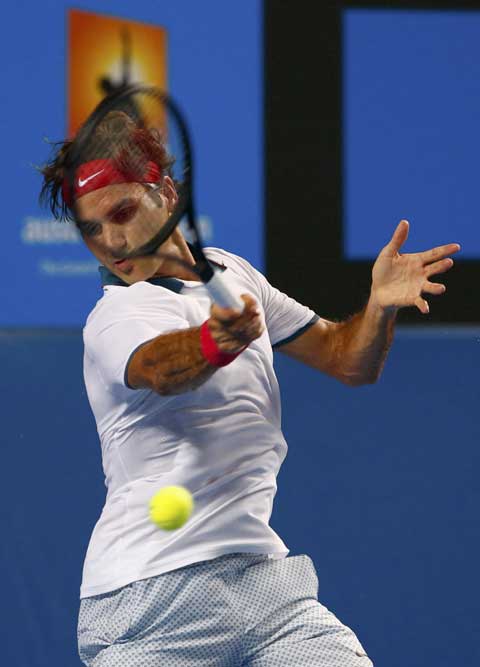 "I'm happy I got through on a hot day like this because it's going to change from the next round on for us now," Federer said of the Melbourne heatwave, which is forecast to come to an end at the weekend.
"It was a good first two sets I thought. I played really aggressive and it worked out."
It was clear from the outset that Federer's aggressive tactics, led by his strong serve and active movement around the net, was well suited to the stifling heat.
"I think in these conditions and on the hard courts it's what we want to try to do, especially early in the tournament, without taking stupid chances," he said.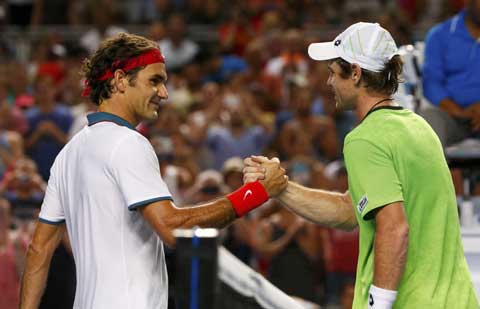 "Of course, I was overly aggressive at times, but I'd rather be that than overly passive. But the error counts started mounting as well.
"(But) I was in command on my serve. That was for me most important – there I'm rock solid."
Fitness boost
After a sub-par 2013, Federer entered the new year ranked sixth in the world but brimming with confidence over his fitness.
"I feel very healthy," he said. "That clearly is a great sign, because I can really focus on how I want to play tennis, where I want to move, how I want to play the ball, not, can I get to it?"
Federer, who has yet to drop a set in the tournament, will meet either 31st seeded Spaniard Fernando Verdasco or Russian Teymuraz Gabashvili in the third round.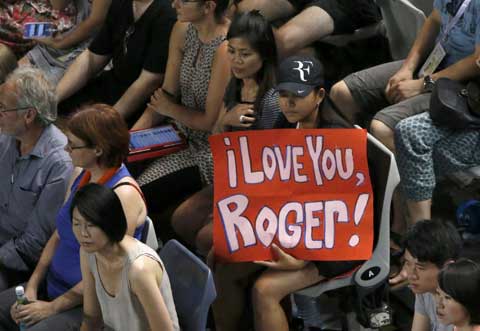 As indication of his slight loss of ranking status, Federer was playing on Melbourne Park's second show court for the first time in a decade.
"It's not really different to Rod Laver Arena really," the four-times Australian Open champion said.
"I don't feel like you need to make an adjustment. The crowds were really nice. Great atmosphere over there.
"I was happy playing there."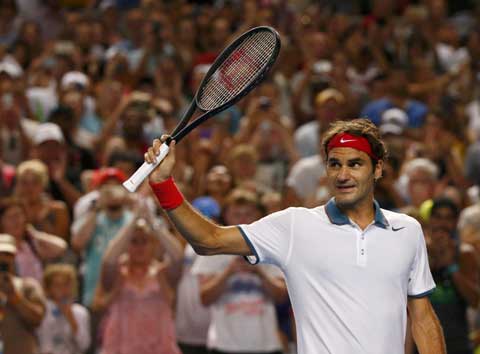 For all the latest Sports News, download Indian Express App