| Published:June 30, 2014 7:35 pm
Legend has it that Rajinikanth has a brother, a brother who was born in Boston and grew up so powerful that Superman himself learnt at his feet, a brother who was so untouchable that no one ever beat him in a feud, a brother who parroted 'Hustle, Loyalty, Respect' for years till the masses finally turned on him.
A brother whose name was John Cena. Yes, the leader of the Cenation has done it again, and won his 15th World Title at Money in the Bank 2014, long after his support among non-infantile members of the WWE Universe evaporated. Here are the funniest pictures commemorating his achievement: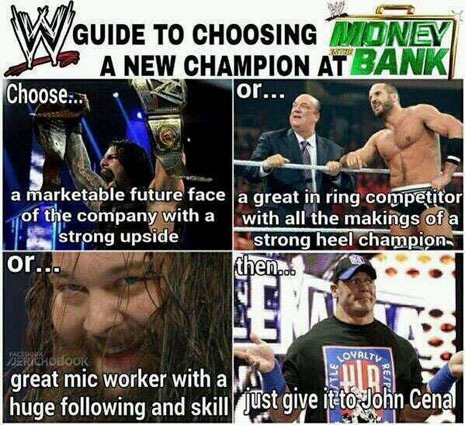 .