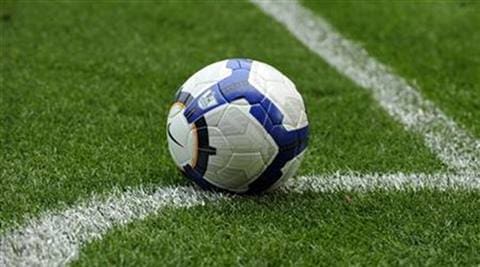 It's a blurry video, taken from a mobile phone from one of the top rows of the stadium. At a post-match ceremony of a football match, an official is standing next to a table covered with trophies and calling out a player amid huge cheers. The next moment, there's blinding light followed by a defeaning noise. The frames that follow capture horrifying scenes — panic-stricken people running for cover, a few bodies lying on the ground and some blood. These are enduring images of violence that have marred Iraqi stadiums for more than a decade. That was in March. The situation since has improved, at least at stadiums. Yet, Bengaluru FC's opponents in their AFC Cup final on Saturday, Baghdad-based Al-Quwa Al-Jawiya, will have to play their 'home' tie roughly 1,500km away from home in Doha.
Al-Quwa Al-Jawiya (Arabic for Air Force) is one of the oldest Iraqi clubs, existing for nearly 90 years now. It is considered among the most-supported teams of the country, having won the domestic league five times (last triumph in 2004-05) and four Cup titles, among others. However, as they chase their maiden continental title, they have had to play most of their matches in front of empty stands in faraway Doha. "There are many examples of football being directly affected by violence in Iraq," says senior Iraqi journalist Hasanin Mubarak. "From the 2007 Asian Cup quarterfinal and semifinal bombings (where hundreds of fans celebrating the team's win died in a suicide bomb attack) in Baghdad and the recent suicide bombing at a local football tournament in Babil, it's been there."
A win tonight will bring some joy to the nation, like it did when Iraq won the Asian Cup in 2007. On a social media thread, an al-Jawiya follower professed that if the match was played at the club's 10,000-seater home stadium, located on the Falastin Street in Baghdad, it would have been filled to capacity. A famous commercial district in East of the city, it was one of the least violent areas after the US-led invasion in 2003. But cases of kidnapping of Westerners, and the overall deteriorating security scenario in Iraq, meant that their home stadium was out of bounds for Al-Jawiya. "When we play in Iraq, we have thousands supporting us. But we have lost that advantage. But I know people back home will be supporting us. This has to be a big gift to my home country and also Iraq," the club's Syrian striker Zahir Midani was quoted as saying earlier this week.
While southern Iraq, they insist, is relatively peaceful, it's the north, close to Mosul, where most of the trouble is. Mubarak says a lot of players have been directly or indirectly affected by the violence. For instance, their main striker Hamadi Ahmed comes from Salah Al-Deen province, north of Baghdad. Midfielder Hulgard Mulla Mohammed is from Duhok while defender Saad Natiq is from the Najaf province. All three regions have been severely hit by suicide bombings of late. "There are two Syrian professionals — Hamid Medo and Zahir Medani. These players have directly or indirectly suffered due to violence," Mubarak says.
The team's media officer Sattar Jabbar says one of the biggest drawbacks has been reduced funding, as sport fell in the priority list due to various reasons – from the Gulf War to the US invasion. Unlike Bengaluru, they aren't the first club from their country to reach this far. But like Bengaluru, Al-Jawiya too are trying to become the first Iraqi club to win the continental title. However, the significance of Saturday's final goes much beyond the result for a war-ravaged nation.
For all the latest Sports News, download Indian Express App