Virat Kohli was born on November 5 1988 in Delhi in a Punjabi family. His father was a criminal lawyer while mother is a housewife. Virat has a brother Vikas and sister Bhavna and was raised in Uttam Nagar. He began his cricket coaching at West Delhi Cricket Academy under Rajkumar Sharma. Kohli has received a number of awards. Here's a look at some of them:
1) ICC ODI Player of the Year in 2012. 2) BCCI's international cricketer of the year for the 2011–12 and 2014–15 seasons. 3) Arjuna Award in recognition of his achievements in international cricket. (2013)
Apart from cricket, Kohli is pretty active in off-field activities too. He owns stakes in ISL team FC Goa,  IPTL franchise UAE Royals and the PWL team Bengaluru Yodhas. Kohli is brand ambassador of over 20 brands and has become a great inspiration for youngsters as far as the fitness is concerned.
Talking about his early days, Kohli became only second Indian captain to win an Under-19 World Cup. He achieved the feat in 2008 against South Africa. Before him, only Mohammad Kaif had lifted the U-19 World Cup in the year 2000.
In 2015, he invested a total of Rs 90 Cr in a gym chain and fitness centres across the country. The chain is launched under the Chisel and is co-owned by Kohli and Chisel India and CSE (Cornerstone Sport and Entertainment), the agency which manages Kohli's commercial interests. He has also started Stepathlon Kids, which looks after the children fitness in partnership with Stepathlon Lifestyle.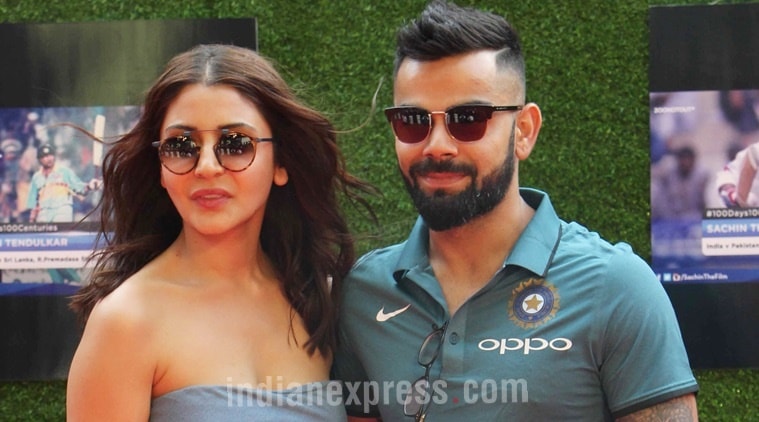 Earlier, in the year, Kohli signed a 110 Cr deal with puma for 8 years. In 2013, the Indian skipper started a charity foundation Virat Kohli Foundation (VKF) which looks after underprivileged kids.
For all the latest Sports News, download Indian Express App