Written by
Vinay Siwach
| Ranchi |
Updated: March 20, 2017 7:50:22 pm
"I haven't been on the field for so long." Steve Smith reply was part of his praise for Cheteshwar Pujara and Wriddhiman Saha. Certainly, he had a tough time on the field. His team were out on the field for more than a day. Over after over, Pujara and Saha offered dead bat to deliveries, spinners and pacers alike. Nothing worked for Smith and his team. But there was nothing that the Australian were bogged down by.
India took a 152-run lead with just over a day's play left in the third Test. The hosts would have backed themselves to pick the 10 wickets in the 98 overs left to bowl. More so after Ravindra Jadeja had David Warner and Nathan Lyon back in the hut on the fourth evening only. The fifth morning made it easier for India as they picked two more in the first session itself, including that of captain Smith. But that was that.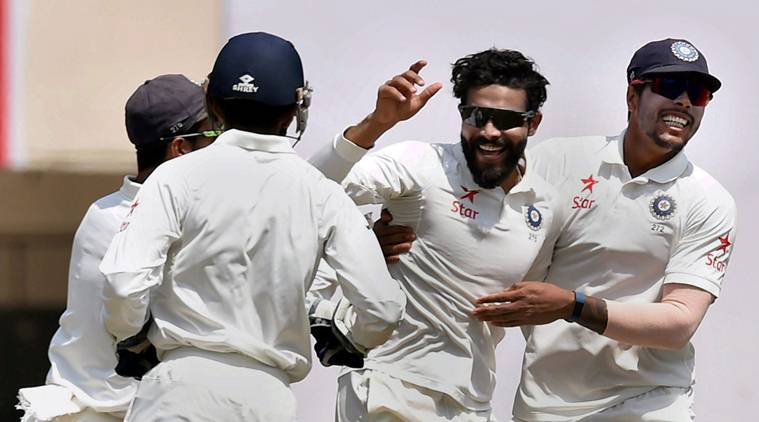 Peter Handscomb and Shaun Marsh joined hands half-an-hour before Lunch on the final day. They needed to save the team. It was not going to be easy as they were over two session to survive and 89 more runs to force India to bat again. But they did. The true Aussie grit of Marsh and Handscomb saw them play 197 and 200 deliveries respectively and manage a draw for Australia. They scored runs once they were settled. They played with straight bat, mostly. But most importantly, did not feel that surviving on the fifth day in India is not possible.
Ranchi, which faced a lot of criticism even before the start of the Test, had its part to play. It was difficult for batsmen to score runs and bowlers to get wickets. Only the one who batted well scored the runs. Bowlers bowled their hearts out and only a few were rewarded. Steve O'Keefe bowled 77 overs in India first innings and gave 199 runs. Comeback pacer Pat Cummins bent his back and was rewarded with four wickets.
The Australians never let the match slip away. Right from the start, when Glenn Maxwell and Smith played out the final session on the first day and when it looked like India will keep them under 400, Smith scored some quick runs in the later part of his unbeaten 178-run innings.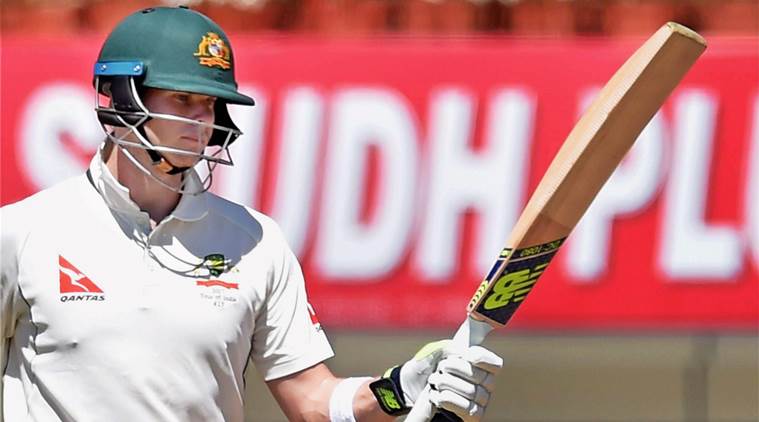 The bowlers showed no signs of being let down. Lyon had to wait for close to 75 overs for a wicket after his eight wickets in Bangalore. But he continued to toil hard and bowl over after over, 46 in total. Even Josh Hazlewood did the same and in three days time, they have to come back and do more of it.
The second innings was a great display of mental strength as well. Neither Handscomb nor Marsh played a rash shot that could have cost them their wicket. Credit to Marsh as well who had to nullify the rough outside his off-stump, which was regularly exploited by Jadeja.
When he finally fell, he had made sure Australia were out of trouble of losing this match. Handscomb was still there and Australia still had six wickets in hand. Australia lost one more, that of Maxwell, but Kohli finally decided to shake hands with Handscomb and declare the Test a draw.
With the series tied 1-1, expect Australia to come hard at India. They have a chance to create history by winning the series, first time since 2004/05. But pressure will be more on India. They have had a fabulous home season and now they need to finish it on a high. A win in the high altitude town Dharamsala will surely do it.
For all the latest Sports News, download Indian Express App