Says a garbage-picker at Southampton to Sandeep Dwivedi, who followed the Indian cricket team's downhill drive to disaster after the historic turn at Lord's 
London
July 5: Early morning at Heathrow. Want to call a friend, look for '1 pence per minute to India' Lyca kiosk. Finally find a vending machine that throws out SIMs too. Hear an Indian officious voice. He is wearing a fluorescent vest. "Outside you even get SIM free, take my phone and call," he says. Namaste London.
Nottingham
July 6: First look of the Indian cricketers. Stuart Binny is getting undivided attention. Nets over, time to fool around. Shikhar Dhawan wants to bowl. "Right arm, bent elbow," he shouts on top of his bowling mark.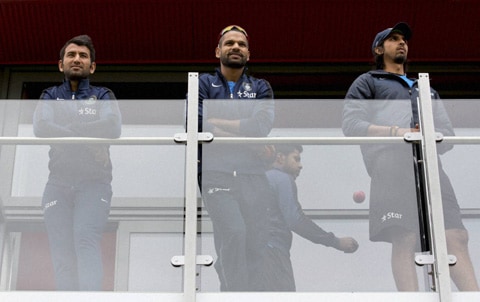 July 7: Meet a very talkative hotel manager. Owner pays by 'word count' is the collective assumption of the waiters. He explains everything in detail and is in the habit of repeating himself. He is also an amateur magician. Wants to show tricks, play the fool.
July 8: Match eve, excitement in the air. Flags in windows around stadium. Hotels have put up 'no vacancy' signs. Trent Bridge Inn is crowded. The river front too is buzzing. A thin houseboat sails in. On the deck stands a man, ready to anchor. He and his friend are here for the cricket. They save on accommodation, parking and also cook on board. Turns out to be cheaper than land. After the game, they sit on the deck, sip wine and enjoy the breeze.
July 9: On the first day of this series, Brazil's World Cup comes to an end with a 7-1 thrashing to Germany. Should have seen the signs. Forty days later, Indian fans feel quite same. Had this been an eight-match Test series, this too would have finished 7-1.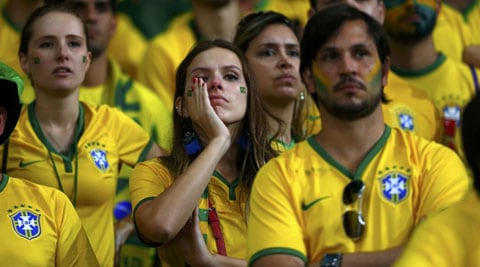 July 10: Jam-packed stadium. Hustle and bustle in the aisles at lunch, and a push in the corridor just before the dressing room. It would take four hearings, millions in lawyer fees, bad-blood, lies, analyses, edit pieces and leaks to find out that nothing happened. No one was punished. The only revelation: Cricketers talk like truckers. As if we haven't been reading their lips already.
July 11: Our lodge owner senses a big turnout and bigger …continued »