The men and the mandate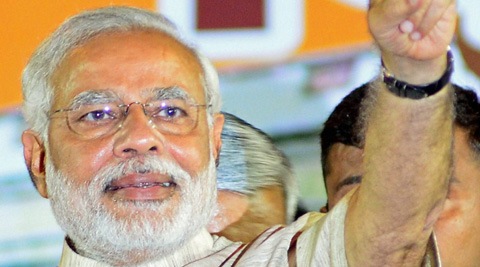 Narendra Modi. ( Source: PTI )
The scale of victory and the magnitude of loss in this election are such that it invites the larger questions and curiosities. One might ask: Does it mark a moment of rupture in the nation's political history? It does, perhaps.
The breakdown of the "Congress system" marked by the formation of the first coalition government at the Centre in 1989 now seems complete, with the Congress reduced to a meagre double digit tally. Yet, at the same time, the BJP's large victory may have resurrected Congress-style one-party dominance at the Centre after more than two decades — but with a change of centrepiece. Like the Congress that used-to-be, the BJP can now lay claim to being a pan-Indian party.
This election shows that it has spread into states beyond its traditional strongholds in north and west India, where it was so far riding piggyback on allies. The consequences of this tectonic political shift back to single-party dominance in a polity that has, ever since the 1990s, become increasingly competitive and regionalised, will unfold in the days to come.
It may even turn out that its effects don't endure beyond this "wave" election. But for now, there is no doubt that a perfect storm has upturned politics as usual and rearranged the political centre. And one man is at its centre: Narendra Modi.
There are many strands in Modi's grand victory that will be parsed in the aftermath. Even though Modi's own campaign skirted divisive themes, the BJP did attempt to work up Hindu consolidation and a communal polarisation was evident on the ground, especially in Uttar Pradesh. But there was more than just that. The Modi mandate is also made up of a reaction to Congress failures and complacencies, and impatience and anger with its persisting hauteur.
It is made up, too, of demands for leadership and decisiveness, and hopes for less inward looking government against a backdrop of continuing economic distress. From the dramatic expanse of the mandate and the large aspirations that have propelled it can be gleaned challenges the Modi government must address immediately: it needs to, first and foremost, reach out to those that did not vote for it. It needs to talk to the Muslim community.
Ever since the violence in Gujarat 2002 on the Modi government's watch, and because of his refusal to directly address questions of his own political and moral accountability, a Modi prime ministership stokes insecurities in India's largest minority that Prime Minister Modi cannot afford to relegate or ignore.
The Modi government will also be watched for the finesse it brings, or does not, to its equations with a mosaic of institutions — like the EC, CAG, or the courts — that have become more independent and assertive as the political centre weakened and that now serve to enrich and enlarge India's democracy.
In fact, the test of a Modi prime ministership will be the …continued »