Abraham Lincoln was a Republican. His role in the emancipation of slaves made black Americans vote Republican without fail for 60 years after his death. Then a big change came during the Depression and Roosevelt gave them better jobs and hope for the future. Black Americans began voting for Democrats then,despite white racist Democrats in the south. Even 70 years later,the Democrat hold on black American community has not weakened.
Parties change and voters can't be taken for granted. India is about to have an election in which there are going to be profound shifts in the voter landscape. The Congress has monopolised power since Independence,for all but 10 years. Its mantra of secularism is the only weapon left in its armoury today. This is why Narendra Modi is such a shock. The election campaign began more or less the day Modi won his third term. For a while the Congress boasted that Rahul was a national leader while Modi was just a provincial one. Since June,when Modi became the BJP's campaign committee chief,we have not heard much from Rahul. All twits and TV shows are about what Modi said or did not say. He has been granted saturation TV coverage,thanks to the Congress's determination to shield Rahul from any exposure.
But the proof of the pudding is in whether Modi's emergence as the de facto prime ministerial candidate will help the BJP win the election. With nine months to go,the signs are unclear. There is no doubt that the Congress/UPA is going to lose around 90 seats. That is in line with what I said six months ago. But the BJP will not get the seats the Congress loses. It will hover below 140. Third parties,none of which will get beyond 35 at most,will ride high. As of this week,at least seven potential prime ministers are roaming the land,none of whom has any principles beyond a greed for power and a glint in the eye at the prospect of increasing their disproportionate assets beyond the dreams of avarice.
Why is the BJP doing so badly? The answer is in its empty tray when it comes to policy. In the last four years,it has been so occupied criticising the UPA that it has done no policy thinking. Apart from Modi's slogans of governance and Gujarat model,what else is there? Is the BJP going to accept all of the UPA's policies—NREGA,food security,all sorts of regressive subsidies? Will it continue to let the deficit get out of control and do nothing to control inflation? Building a Ram temple is not the answer to the nation's problems.
If all we are getting is a repeat of the UPA,why bother? Will the BJP be just more pro-business,i.e. continue the crony capitalism that UPA has mastered so well,or will it try and pursue market-friendly policies which are tougher on regulations,more transparent about disposal of public assets and protective of consumers' interests? Will the BJP privatise Coal India and abolish the Food Corporation of India—the country's two white elephants? Will the BJP reform labour laws and unleash India's potential for a manufacturing revolution or will it just build SEZs and let the land mafia rule? Will the BJP,above all,get public finances under control and reduce the burden of debt,which is costing India 10 times as much as it spends on health? Will the BJP liberate the nation from policy paralysis and bureaucratic logjam to achieve its potential?
The Congress will go on about 2002 and secularism. But 60 years of secularism has not uplifted Muslims who remain economically and educationally deprived. Can India transit to a world where citizens can enjoy their rights regardless of their caste or religious identities and work together as Indians and not in Mandal/Muslim pigeon holes?
Who will fashion a better future for India's next generation? The yuvraj or the son of a chaiwallah?
For all the latest Opinion News, download Indian Express App
More From Meghnad Desai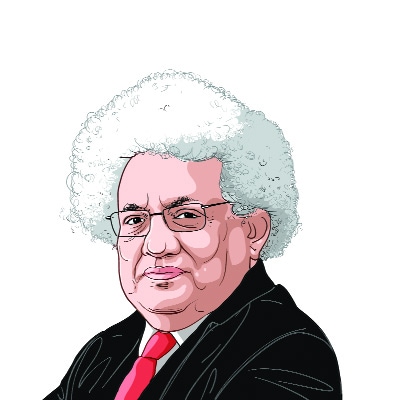 Out of my mind: The largest minority

In Jammu, the rape of a girl has become an issue of rivalry between communities, with lawyers obstructing the investigation. It is as if the…

Out of my mind: Trust the court

That idea is a hallmark of the liberalism which is the foundation of the Constitution. Liberalism presumes a basic equality of rank among all citizens.…

Out Of My Mind: Minoritarianism

BJP has a formidable combination in Narendra Modi as a political leader and Amit Shah as an election fighting genius. The Congress has Rahul Gandhi…