What holds us back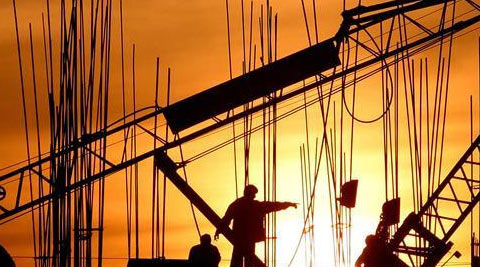 The election has made the politics of policymaking easier but not the economic reality.
The BJP's single-handed majority in the new Parliament ensures at least one thing: no more excuses of "fractured coalition politics" compromising policies and reforms. I must confess that having lived this refrain for 10 years, I am going to miss it! It was an easy explanation for almost everything anyone ever asked about India. Of course, there is still the "the government is in a minority in the Upper House" excuse but it doesn't sound as convincing. This means that one can hopefully look forward to more decisive policymaking and less compromised legislative reforms. But that begs the question: what will be these policies and reforms?
The election has made the politics of policymaking easier but not the economic reality. The challenging growth-inflation dynamics, languishing investment cycle, need for continued fiscal consolidation and fears over the current account deficit flaring up again remain unchanged. A modest cyclical recovery is underway but it is just that. Nothing inspirational. To break through this ceiling and justify the collective faith of the electorate, much needs to be done and undone by the new government.
Almost by default, the government will need to identify and articulate what it considers are the binding constraints to growth as its first task. So far, we don't have much to go by except its election manifesto. The only binding constraint highlighted in the manifesto is the dysfunctional decision-making by the previous government. Without getting embroiled in the justification of this statement, if this is what the new government truly believes, then by inference, we should expect much of the same as the last 10 years, except that the policies and reforms will be better executed. My guess is that this is unlikely to endear the new government to either investors or the citizenry.
To break from the past, the new government needs to articulate a more fundamental worldview than in its manifesto of where India went wrong in the last decade. More growth, more employment, more infrastructure, lower inflation is just motherhood and apple pie. Identifying and articulating the binding constraints holding these back is the heart of the problem. Policies and reforms to ease those constraints are much easier to design and implement, especially with the end of the political quagmire of the last 10 years.
We think that there are four binding constraints holding back growth. First, the altered state of the global economy. Back in the 1990s and 2000s, the key to high growth for an emerging market was to find a way to plug-in to rapidly expanding global trade and ride the globalisation wave. That's what the reformist policies of 1992-93 and early 2000s in India were largely about: finding ways to better access global trade and financial markets. The dominant drivers of India's growth in the 2000s were rapidly rising …continued »