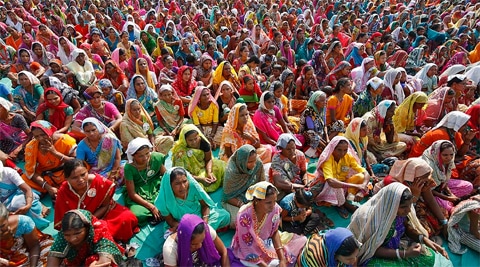 The uncertainty is tinged with hope that a new government
in Delhi will give fresh momentum to India-US ties. Reuters
Presidential cast of India's poll campaign has generated interest in the US.
When India's first elections were held, the American magazine, Life, called them "the greatest mass voting experience in history". The scale, sights and sounds of an Indian general election remain unique to this day, ensuring that there's always some amount of interest in the Indian election in the US. The extent of that interest, however, varies. Further, there's no one answer to the question, "how does the US view the upcoming elections in India?"
Among those in the policymaking community and the public interested in foreign policy, there is an awareness of the elections. Attention thus far has been limited, but will increase as the poll dates are announced. There is more interest in the election this time around than in the previous two cycles — not least because of India's greater global prominence and because more actors are involved and interested in India-US relations.
The latter have watched political developments and their impact on Indian policies and priorities in an election year. Given that almost every key issue in the relationship today — for example, trade and investment, energy or education policy — involves a domestic element, they are interested in what the Lok Sabha looks like on June 1.
Some features of this election make it of special interest. There's the US-style campaign underway, with debates, televised, choreographed events and public relations drives. The greater availability of information through websites and social media,and increased reporting from India have also made the election more accessible.
There's little doubt that the Modi factor has added to the interest, if not caused it in some instances. First, elections with big personalities get more attention and Narendra Modi fits the bill. Add Rahul Gandhi and Arvind Kejriwal to the mix and the election seems more presidential. Second, Modi has been a subject of US Congressional attention and will remain one in the near term, with his supporters and detractors active on Capitol Hill and beyond. Third, there is curiosity about Modi. He has been much discussed, but little is known about him. If he leads his party to victory, there are questions not just about whether Modi can deliver on his promises of good growth and governance, but also about what kind of PM he will be: for example, realistic reformer or ultranationalist strongman, tolerant or intolerant, US-sceptic or pragmatic US partner?
The general attitude towards the elections is one of uncertainty. While there's a growing sense that the BJP will emerge as the single largest party, with Modi most likely to be the PM, there is also an awareness of the limitations of pre-election polling in India and that predictions before the last two general …continued »