Three pitfalls of democracy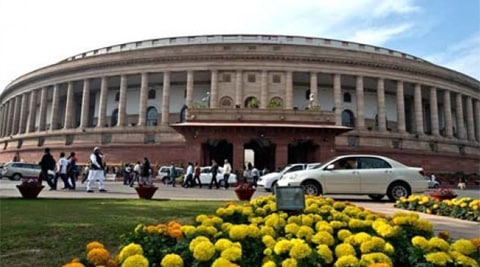 Political parties are ferreting out silver screen personalities as candidates to woo and gloriously pull in their fan base.
India, the world's most populous democracy, never converges to nation building. A 2013 UN report stated that a third of the world's poorest people live in India.
Democratic pitfalls in politics: In our democracy, anybody can get a party ticket to become an MLA or MP and wield power. Even a murderous criminal, slapped with court cases, can become an electoral candidate; as also a jailbird who can pull strings to emerge on bail. Political parties are ferreting out silver screen personalities as candidates to woo and gloriously pull in their fan base. They mostly win, but it is not clear whether it is through popularity or arm-twisting the public.
In empowering retired film stars as politicians, their on-screen fame gets transferred to political power. What can a film star deliver to the country? Indian film audiences particularly favour fantastical and theatrical plots, so that's become the standard output from Bollywood and regional cinema. Short on real social relevance, these films do not project new ideas nor any futuristic social or technology trends. Their documentation of history does not help the public learn something beyond the obvious. Through cinematography, film personalities such as Charles Chaplin, Orson Welles, Steven Spielberg, James Cameron, Stanley Kubrick, Federico Fellini, Meryl Streep, Georges Lucas, Luis Buñuel, Ingmar Bergman, Vittorio Gassman, among others, have incited a paradigm shift in people's ideation, inspired invention, and shown different dimensions that combine art, socio-cultural change and philosophical debates.
India's film personalities are yet to be credited with having bought in newness that's changed society. Their popularity is based on their professional talent of dancing, acting and off-screen love affairs. Most live in a paradisiacal world; they provide low-cost entertainment, particularly to the poor. Non-resident Indians (NRI) also lap up these films of unbelievable, mythical or ideal social life stories not seen in Western society.
Can filmy people solve administrative or development issues through politics? Do they understand the requirements of the poor, of employment, of city infrastructure? Poverty-stricken voters, who have no choice in the way they live, imagine that these film personalities who create miracles in cinema may also create fantasy in politics. They like the idea of unreachable stars being physically visible. Political parties use stars to camouflage that which is unsavoury. It's almost like FMCG products using film stars in advertisements or as brand ambassador to gloss over the product's quality deficiencies. Should professionally active stars paint their faces for the studio floor or the floor of Parliament? The answer is part of democratic India's political science.
In this context, a candidate like Nandan Nilekani is unique in every sense but his party should not use him to hide its defects. I'd earlier written (in October 2009 http://archive.indianexpress.com/news/romancing-the-unpredictable/524662/0 and October 2013 http://archive.indianexpress.com/news/entrepreneurial-politicians/1187806/0) that …continued »