The legacy of Vajpayee and Singh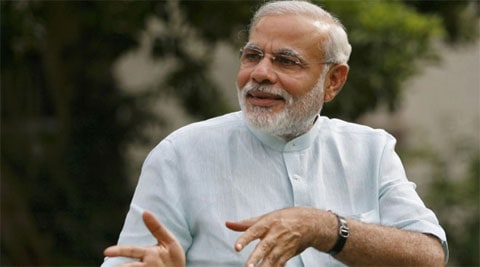 BJP's Prime ministerial candidate Narendra Modi. ( Source: Reuters )
The foreign policy of a large country does not change with the installation of a new government. But it does change in response to a significant redirection of domestic politics or a radical evolution of the external environment. New Delhi had that moment in 1991, when India had to cope with the collapse of the old economic order at home and the Soviet Union abroad.
The changed internal economic orientation and the external imperatives, arising from the end of the Cold War, compelled India to recast its foreign policy and national security strategy. After the tentative adaptation under P.V. Narasimha Rao and Inder Kumar Gujral, Atal Bihari Vajpayee boldly outlined a new foreign policy trajectory for India.
If objective factors define the substance of foreign policy, subjective factors are of considerable consequence in the conduct of a nation's external engagement. Strong governments seize fleeting moments of opportunity that present themselves, while the weak squander them at great cost to the nation. The style and character of prime ministers and foreign ministers make a big difference to the credibility and reputation of governments and nations. As India prepares for regime change after the decade-long UPA rule, there will be both continuity and change in India's foreign policy.
Through his intensive campaign over the last many weeks, Narendra Modi, the BJP's prime ministerial candidate, chose to stay away from the details of his foreign and security policies. And he had to clear some of the confusion generated by the few things that the BJP's manifesto did say on these issues. In the end, Modi stuck to a simple affirmation that he will uphold the essence of Vajpayee's strategic legacy.
The fact, however, is that Manmohan Singh's foreign policy was not very different from that of Vajpayee. Whether it was India's nuclear strategy or the Look East policy, the engagement with great powers or an emphasis on the economic integration of the subcontinent, Singh travelled on the path cut by Vajpayee. In the heat of an election campaign, no one was expecting Modi to acknowledge the foreign policy continuity between the UPA and NDA governments.
Modi, however, must be acutely aware of one big difference between Vajpayee and Singh. Vajpayee was a tall leader who had considerable freedom of action on the policy front. Despite relentless sniping from senior party colleagues in the BJP and the sectoral interests of various coalition partners, Vajpayee successfully insulated Indian diplomacy from domestic political pressures.
In the face of the extremely difficult regional and international circumstances that confronted him, Vajpayee successfully developed new options for India on the three most difficult diplomatic accounts — the United States, China and Pakistan.
With Vajpayee taking the difficult initial steps with these three countries, Singh had a much easier time engaging them. After a great start with the three countries during 2004-05, Singh struggled to finish what …continued »