Singh and Congress commit hara-kiri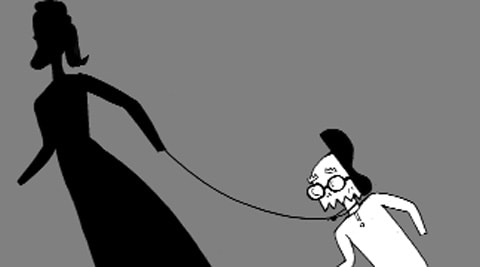 The sin was for MS to believe that it was his stewardship of the economy that helped the Congress chalk up 206 seats in 2009. CR Sasikumar
If opinion polls are right, question that will need answering is, 'How can Congress go from hero to zero in just five years?'
Two important questions arise with the publication of The Accidental Prime Minister: The Making and Unmaking of Manmohan Singh. The first question relates to the timing of the publication; the second relates to the subtitle of the book. Why did Manmohan Singh not resign before he was unmade?
The author, Sanjaya Baru, was Manmohan Singh's (MS's) media advisor for four years in 2004-08, and as such was privy to confidences that the PM had shared with him. So should a media advisor publish an account of his experiences, and especially so in the middle of a contentious, albeit historical, election season? The timing issue is a non-starter — if it is okay to publish later, then why is it not okay to publish now? My own view is that Baru has done nothing wrong, morally or politically or as a friend of MS. Publication of books like Baru's are routine in most parts of the democratic world, and it is hoped that this book will set both a precedent and a trend in India. I have long maintained that politicians ignore the new world order at their peril; there is literally no place to hide, so don't even try. Baru's spirited and excellent rendition of what happened in the government between 2004 and 2008 is not necessarily original — many, including myself, have over the last several years commented upon the unmaking of MS.
However, we could go on conjecturing and speculating about what happened, but such documentation would not be accepted as the "truth". Therein lies the importance of The Accidental Prime Minister — his on-the-spot account verifies these interpretations. Of course, Baru might be lying and/or is prejudiced, as Congress insiders (read apologists for the dynastic throne) claim. But if the Congress is defeated and disgraced on May 16, there will be many more believers of Baru's aankhon dekha hal.
The worth of Baru's immensely readable and well-written book is that it has several rings of truth, and it rings in several bells of authenticity. Further, even when many of the facts are known (for example, how and what happened during the lead-up to and signing of the nuclear deal), Baru manages to write it like a suspense novel. The book is also very, very complimentary to MS's role and very, very sympathetic to him; Baru is unabashed in his admiration of Singh the person, Singh the politician, Singh the economist and ultimately, Singh the human being. But the book makes a …continued »